People tend to forget just how expensive it can be to own and operate an automotive vehicle. 
Gas prices aside, many other things can add up in a hurry.
Recently, Edmunds published an interesting report about which vehicles are the least expensive to own. 
The Results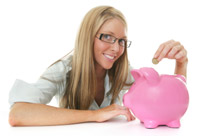 They separated vehicles into several classes, from sedans to trucks, and applied a proprietary program to estimate a five-year cost of owning each new vehicle.
The Yaris
Unsurprisingly the Toyota Yaris topped two categories – sedans under $15,000, and coupes under $15,000. Read more