Fight Gas Prices
Gas prices continue to break records, and stories about global warming are surfacing quickly after Al Gore kick-started the trend.
Many people have decided to fight back by buying fuel-efficient cars.
Are you among them?
Buy To Suit Your Lifestyle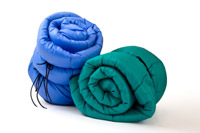 If you are interested in fighting gas prices then certainly you will be interested in the fuel economy of the car you want to buy.
However there also are other factors to consider.
You won't want to buy a compact if you have a large family, or other needs such as carrying recreational gear. Good gas mileage is worthless if you have to make 3 trips to get the whole family there.
You might be surprised at the number of models available today that offer great fuel economy plus nice features to meet your needs.
Information You Should Know
Knowing the actual mileage and emissions figures for a car you're eyeing to buy is an important starting point.
A great place to start your research is fueleconomy.gov, which offers mileage and emissions ratings for a huge list of vehicles.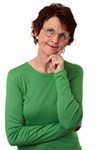 After that, decisions between functionality and the environment can get tougher.
Here are some things you should consider
What is the best transmission to reduce emissions and save gas?
What's the optimum number of cylinders?
Do you want a hybrid, or full electric automobile?
Are you willing to search out alternative fuel options?
Buying a car these days, whether buying a used car or a brand new vehicle, comes with almost too many choices.
Understanding Your Hardware
Cars are like a foreign language, either you understand them or you don't. Here we go into a little more depth about some of the main features of a vehicle that can save you gas money.
Transmission
Let's start by talking about the transmission.
Most cars come with standard manual transmission, which provides better gas mileage than an automatic. Of course, manual transmissions can be burdensome if you face city traffic all the time.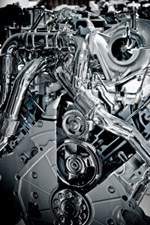 But understand that going with an automatic transmission will add cost to your purchase price, usually in the $700 range.
Buying manual saves you money from every angle, now you just need to learn how to drive one.
Cylindars
Then there are cylinders.
Smaller engines generally mean better fuel economy.
We can all appreciate the power and throaty growl of a V8, but if your car purchase is focused on saving gas and / or the environment you need to think green.
The most cost effective vehicles run on a four-cylinder engine. Which can also save you money in terms of ticket price.
Don't entirely discount the ability of today's four-cylinder engines. Many are very energetic and have enough power to let you pass safely.
Type of Car
Then there is the type of car.
Some hybrids, such as the Honda Civic, have become rather mainstream in popularity. Automakers are even making sport utility vehicle and truck hybrids.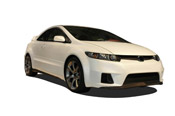 Electric cars have been sliding by the wayside in recent years, as consumers have shied away from poor freeway speeds in favor of other technologies to save gas.
However, electric cars remain an option for those strongly interested in fuel economy and conservation.
Don't Forget Diesel
Diesels have improved in recent years in terms of performance, noise and odor, and their gas mileage can compete with many of the new hybrid cars out there.
The big challenge being the slow phase out of diesel fuel at gas stations.
Tips For Buying Hybrid
Hybrids have become a popular and trendy commodity and because of this pricing is not very competitive. Enough demand creates higher prices and chances are you will pay close to sticker price for one.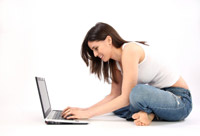 Here are some tips to get you started
1. Use the internet – Do your homework and learn about which models will suit your lifestyle.
1. Shop around – Hybrid prices can vary greatly from dealership to dealership, spending time shopping will show you where to buy.
3. Get a price in writing – Having something written gives you some leverage should pricing or incentives suddenly change.
Getting The Latest Models
First-introduced hybrid cars can be very much in demand and you might have to put yourself on a waiting list.
If you must have the latest and greatest, be prepared to pay. Generally to ensure a spot on waiting lists you are required to pay a deposit, and upon delivery of the vehicle you'll pay full MSRP price.
If you don't want to pay a premium just to have a brand new model, wait for the market to cool for a few months and monitor prices.

Whatever You Choose
In the end it's all about saving money (and the environment) right? So above all make your choices wisely.
When you purchase a vehicle, buy something as efficient for your lifestyle as possible.
The smaller (and slower) a car is, the better the gas mileage and the more the environment loves you.