There are good places to buy used cars
Some of them may seem unconventional, however there are places you can buy reliable used cars at decent prices. Don't believe us? Check it out, we did some research and found the top 5 places we'd go to buy a used car.
1. Government Auction
Buying a car at Government Auction is far more exciting in theory than in reality. According to popular myth, these auctions sell cars that have been taken from criminals and impounded or used as evidence in crimes.
The truth is not so exciting, there is a very slim chance you will find that 1974 purple caddy with the chain steering wheel you've been after.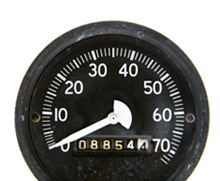 In reality you are far more likely to find a Ford Taurus or a Camry or another subdued sedan. The cars sold at Government auction are generally purchased in fleet for federal agencies and then sold after about two or three years of use when a new fleet is purchased. Read more