Fuel efficiency is one of the hottest topics these days.
Consumers are feeling the financial pinch at the pump, and for a totally different reason, environmentalists want less gas burned.
Regardless of the reason, people need to buy more fuel-efficient vehicles.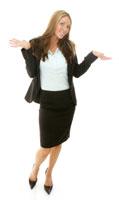 Odds are good that you are in the same boat. Where can you learn more about your vehicle, or a car you want to buy?
Who Can You Trust?
The Internet can be a blessing – or a curse. 
Which information should you trust? 
Is what you're reading coming from some huge company and the imagination of their spin doctors?
Or is the bad review you read about a car coming from someone with sour grapes over a past dispute?
Try the Government First
A great place to start is The Government's fuel economy website, which is operated by the U.S. Department of Energy's Office of Energy Efficiency and Renewable Energy, and the Federal Environmental Protection Agency.
The site contains information which helps the federal agencies meet requirements of the Energy Policy Act of 1992 instated to provide accurate miles-per-gallon information to the public.
They also provide easy access to fuel efficiency ratings for cars and trucks dating back to 1985. Be sure to check out their downloadable Fuel Economy Guide.
Looking Beyond the Feds
Aside from Government, there are other trustworthy, independant organizations who offer straightforward information about the fuel efficiency of a vehicle, and how to buy a greener car.

For example, American Council for an Energy-Efficient Economy is an independent, nonprofit organization that monitors energy policy. Based in Washington, D.C., the ACEEE runs an environmental vehicle ratings resource, which offers vehicle ratings, tips for greener driving as well as news within the industry.
The organization claims the Green Book provides independent scores on every vehicle in terms of environmental friendliness.
But not everyone is convinced the site is fair. For example, topping its list of "Meanest" vehicle for 2008 – those most damaging to the environment – is the Volkswagen Touareg.
Green Cars cites the Touareg's low "Green Score" of 14 is due to the poor 15 to 20 miles it gets per gallon.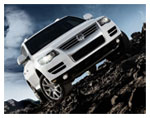 Some feel the "Green Score" is unfair due to the Touareg's use of diesel and how miles per gallons are calculated for such vehicles. An average North American full-size sport utility vehicle – like the Touareg – usually gets 13 mpg city and 16 mpg highway.
It also should be noted that the Touareg was Motor Trend Magazine's Sport / Utility of the Year for 2004, Four Wheeler Magazine's Four Wheeler of the Year for 2005, and Overlander's 2003 4WDOTY.
By the way, the site's "Greenest" vehicles were the Honda Civic GX with 24-36 mpg for a Green Score of 57; the Toyota Prius with 48-45 mpg; and the Honda Civic Hybrid at 40-45 mpg.
Forcing Consumers to Go Green?
One thing to remember about hybrids is not everyone believes the government's fuel efficiency estimates for them.
The U.S.


In fact, in early 2006 the EPA announced plans to calculate fuel economy differently for new cars and trucks. The agency is working to improve the estimates in terms of real driving experiences.
These days you will see lower miles-per-gallon numbers than in the past for new cars.
The EPA has been criticized for bloating the mpg numbers of hybrids, in an effort to convince consumers to buy more, and therefore reduce emissions and help the environment.
Canada


American agencies are not alone in this. In 2007 The Canadian Federal Government introduced the Vehicle Efficiency Incentive (VEI), in an attempt to promote fuel-efficient vehicles through incentives.
Effective March 2007, the VEI included a performance-based rebate program offering up to $2,000 for the purchase of a new fuel-efficient car.
The ecoAUTO Rebate Program initially offers $1,000 for new vehicles with a combined fuel consumption rating of 43.5 mpg or better; or for minivans, sport utility vehicles (SUVs) and light trucks, a fuel efficiency of 34 mpg or better.
Another $500 is offered for each half litre per 100 kilometers improvement in the combined fuel-efficiency rating of the car below those levels, for the maximum total rebate of $2,000.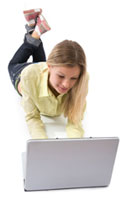 Broaden Your Horizons
What we are trying to say is do your homework. When it comes to research, whether it is about a car you want to sell or a car you want to buy it is important to utilize more than one source.
This article offers some tips with some official places to start, however there are plenty of places on the web to find good information about your car.
Where to Start Looking
Here are a few places we recommend you begin your search
Happy Reading!