People tend to forget just how expensive it can be to own and operate an automotive vehicle. 
Gas prices aside, many other things can add up in a hurry.
Recently, Edmunds published an interesting report about which vehicles are the least expensive to own. 
The Results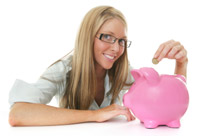 They separated vehicles into several classes, from sedans to trucks, and applied a proprietary program to estimate a five-year cost of owning each new vehicle.
The Yaris
Unsurprisingly the Toyota Yaris topped two categories – sedans under $15,000, and coupes under $15,000.
With a manufacturer's suggested retail price under $12,000, the Yaris is a no-brainer for those on a budget. But the small car is not for everyone, particularly those with families. 
But the new-car price coupled with 29 to 36 miles per gallon in fuel efficiency can be awfully attractive.
The Rio Wagon
For that same less-than-$15,000 baseline, one could get a four-door Kia Rio wagon, with interior space comfortable enough for four.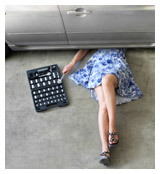 Hidden Maintenance and Repair Costs
Aside from a low new-car price tag, what other features keep the true cost of ownership down?
There is no sure-fire way to compare vehicles in terms of overall costs. Much depends on driving practices – how many miles driven per month, and how hard those miles are on the car, i.e. highway cruising versus bumper-to-bumper city driving.
Stop-and-go daily routines can take a toll on a vehicle. 
That in mind, let's consider maintenance and repairs
Maintenance can be broken into three kinds:
Scheduled
unscheduled
Repairs
Scheduled maintenance is performance of factory-recommended tasks set by a mileage milestone, or by the calendar. Most new-car buyers are reminded of major milestones such as a 60,000-mile checkup.
Unscheduled maintenance includes items that cannot be predicted and will arise depending on how much the vehicle is driven and includes wheel alignments, brake pads and the like.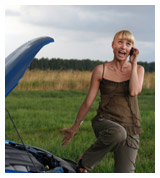 Some unscheduled items can seem to add up too often, especially on particular makes and models. Some can't seem to keep taillight bulbs to last long, and exhaust or cooling system parts such as hoses can drive owners batty.
Then there are repairs It's hard to estimate costs for repairs not covered by warranties.
Everyone knows repairs are part and parcel with owning a car. They hope that by having a new car, such repairs will be limited, but that's not always the case.
Over time some makes and models build a reputation for reliability, durability, or both. People who hate visiting an auto repair shop are more likely to lean toward reliable automakers such as Toyota or Honda.
Additional Cost to Factor In
Of course with a brand new car, few avoid financing. So be prepared to include the cost of interest expenses on a loan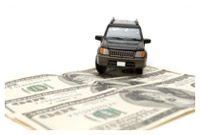 There also is a destination charge for new cars, and sales tax and fees from the state where you live. This usually includes license and registration fees…remember, registration fees are an annual cost.
And who can forget insurance, now required by most states. Beyond the car's make, model, model year and body type, your premium will be impacted by your age, marital status and driving record.
Depreciation, the amount that the value of a car declines from its purchase price is a cost factor, especially for brand new cars. You won't really know how much this costs until you try to sell.
Last but certainly not least important is fuel. How much you have to spend on gas depends, of course, on the age and condition of the vehicle, and the driving conditions.
People nowadays seem to place more emphasis on this cost – perhaps more than they should considering all the other costs outlined above.  But it's hard to ignore when you drive by any gas station today, with large signs showing prices unthinkable not too long ago.