Old and used cars that occupy a lot of space in the garage unnecessarily should be sold as quickly as possible. Those who have such cars might be happy to find out that they can get a decent amount of money in return for selling their used vehicles. It really depends on the condition of the car, the model and how old it is, but in most cases car owners can easily earn a couple thousand dollars without raising a finger. This money can be used in a variety of ways later on. If you are interested about this type of transaction then here are a few categories of old and used cars that can be sold these days.
1. Hatchbacks.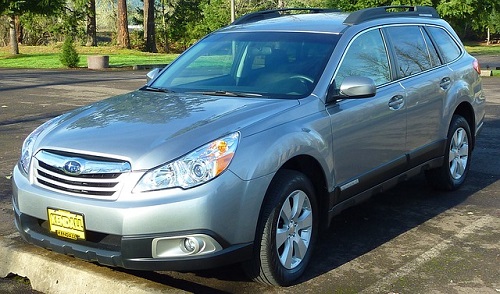 Such cars are relatively small, nimble and perfect for the traffic of a large city. However, if the hatchback started to show aging signs then it should be replaced it with another one. Car owners should keep in mind that all old cars consume more fuel, they can get damaged easier and they can be more dangerous on the road for the driver, the passengers and other traffic participants as well.
2. Family cars.
This type of car can also be sold for a substantial lump of cash. These vehicles are usually quite large, spacious, featuring a big trunk and many seats, but again, after a while they tend to become less and less efficient and suitable for today's modern society.
3. SUVs.
They are larger and usually more powerful than family cars, not to mention that SUVs can also be driven off-road too. Those who have an old SUV in their garage can receive more money for it because this is a more valuable car. Additionally, if a car owner sells his old SUV, he is also saving more money in the long run because he doesn't have to buy that much fuel on a regular basis for such a thirsty type of car.
4. Trucks, vans, pickup trucks.
All these vehicles can also be sold on the market these days, regardless of their condition. Those who don't have a business anymore or who simply don't need a pickup truck or a van, it is a brilliant idea to get rid of them as soon as possible as these vehicles are quite expensive to maintain.
5. Sports cars.
Especially if the used sports vehicle has a big engine under the bonnet, car owners should expect to receive a lot of money in return because sports cars are among the most valuable vehicles on the market. Also, just like SUVs, maintaining and running a sport vehicle, especially if it is quite old and used, can be very difficult and costly in the long run. It is simply better to say goodbye to this type of vehicle and buy a more economical and suitable one with the money received from selling the old sports car.
If you have such an old and used vehicle and you want to make a lot of money fast, make sure that you give us a call and we can buy your vehicle offering you an attractive sum of money in return.