Cars can be used for decades if they are well made and they are maintained on a regular basis. However, when they reach the last period of their life, they will become very difficult to use and the car owner must seriously think of selling it and buying a brand new and more reliable one. If you find this decision very difficult to make and you are not yet sure that it is a good idea to sell your old car, here are a couple of reasons that might convince you to do this.
1. Used cars consume more oil and fuel.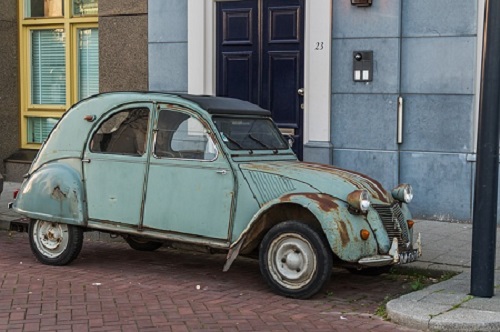 The prices of fuel are increasing almost every month these days and they will continue to do so in the upcoming years. Car owners who drive a very old vehicle will eventually have to buy more and more fuel every day in order to be able to use their cars. This happens because old and used vehicles are not that modern and they are very thirsty, consuming a huge amount of oil and fuel on a regular basis.
2. Old cars break down more often.
Nothing can be more stressful than driving a vehicle which might break down at any given moment. Usually, old and used cars are not that reliable and after a prolonged period of usage, they can simply break down, leaving the driver in the middle of the road full of anger and frustration. Car owners who don't want to experience such unpleasant moments are advised to sell their old cars and invest in more reliable ones.
3. Used vehicles are dangerous as well.
Driving a damaged car is always very risky, for the driver and his passengers alike. An old vehicle might not be that responsive, it might have poor quality brakes and no airbags either which means that the driver and his passengers are more exposed to accidents and injuries. Those who care for their health and want the best for them and their family members should always get a new and safe vehicle which can protect their lives in the case of an accident and get rid of the older car.
4. Old cars can occupy a lot of space unnecessarily.
If a car owner doesn't use his old vehicle anymore, a huge amount of space in his garage is kept occupied all the times for no good reason. These people are advised to make an effort and sell their junk cars as soon as possible, in order to take full advantage of the space in their garages and use it more productively in the long run.
5. Old cars might have a lot of bad memories associated with them.
It is a good idea for those drivers who have been involved in accidents to get rid of the vehicles that caused them so much pain and even serious injuries back in the days. Basically, they are eliminating a bad memory from their lives and this will help them look towards a brighter future.
If you would like to get rid of your old car, call us today and we can pay you an appreciable amount of money for it.