Do you want to know if your used car will be sold at a very high price or not? Well, you might want to check out the best-selling cars of last year in 2013. They surely haven't depreciated in value that much today so if you are thinking of selling them, the price you would get will be rather attractive!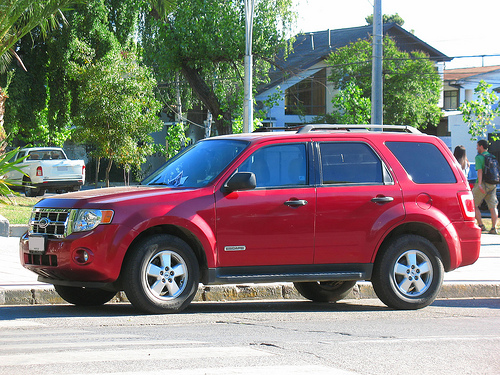 • Ford Escape – The Ford Escape is one of those cars that despite being sold at a high rate, it is still accepted positively in the market. This only proves that a good product can definitely be popular no matter what the price if it is made very well. The 2013 model is a lot sleeker, more spacious, and more modern than its predecessor.
• Ford Fusion – Another car from Ford is the Ford Fusion which had more than fifteen thousand sales in the month of December. As expected the 2013 model sold a lot better than the 2012 model. Its classic and conservative design suits the taste of people from all ages as well as various walks of life.
• Honda Civic – Upon the release of the 2013, the Honda Civic has already been making a lot of noise in the market. It has a better take than its highly-criticized yet surprisingly popular 2012 model. The Civic is definitely one of those cars that Honda can always be proud of.
• Toyota Corolla – In the past several years, one name has been recurring when it come to the list of the top selling cars. That is no other than the Toyota Corolla. It even held the title of the world's best-selling car once but lost it in 2012. It is not a very expensive car and that reason alone can definitely help one understand why the car is so popular.
• Nissan Altima – Another good car that sold well in 2013 is the Nissan Altima. It has a very sleek 4-door sedan design and it can pass off as a very good-looking sports car. It definitely has become one of the most reputable sedans in the history of cars and has earned a lot of accolades from various car experts.
• Volkswagen Jetta – Volkswagen is a brand that is known for supreme design and durability. It made noise in the market with its Jetta. In 2013, the Volkswagen Jetta Hybrid was unveiled and it became one of the best selling Volkswagen cars of that year. More than 905 thousand vehicles were sold in that year.
• Honda Accord – Of course, there is the ever-popular Honda Accord which, in 2013, beat the Camry in sales in the United States. More than 360,000 Americans purchased an Accord in that year alone. The sales percentage of the Accord went up by fourteen percent since the previous year and that rate is expected to rise for this year, 2014.
Is your car included in this list? If it is, you should be happy that your car will be sold at a very good rate, should you consider selling it today. Do not worry if your car has not been included in the list since there are still tons of best-selling car models which have not been mentioned. If you ever want your car to be sold at the right price and fast, you can always sell it to Cash 4 Used Cars!