While the sport utility vehicle has taken a beating with high gas prices and concern for environmental impact, it kinda makes you wonder how the minivan has been spared a similar fate.
In fact, it seems to be moving in the other direction: minivans are just as popular today as ever.
People Love Their Minivans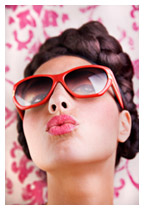 Why? Well, families are still very much attracted to all the things a minivan can do. Carry multiple passengers, haul large loads, skip over to school or go shop, moms and dads alike have become attached to their minivans.
Some of the top minivans today come with attractive extras, or gizmos. It's hard to imagine a four-wheel drive minivan, but Toyota offers one with its Sienna.
Satellite television and/or radio service, Bluetooth capabilities, rearview video and more are offered in many of today's newer models.
Even fuel efficiency can be seen as a plus. They're not going to outdo the smaller hybrids, but make no mistake, most of the top-selling minivans get decent gas mileage, at 18 or 19 miles per gallon.
Not shabby considering the weight they can carry.
Top Selling Minivans
Here is a look at some of the top minivans out there.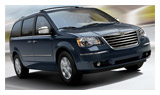 Town & Country
The Chrysler Town & Country has long been considered a luxury model in the minivan world. Its second- and third-row seats fold into the floor and are less cumbersome to deal with than seats that have to be removed completely from the vehicle.
Minivan owners used to have to figure out what to do with the removed seats, now they don't have to worry about it with the Town & Country.
In recent years Chrysler chose to style the T&C more toward males, even bolstering its powertrain for more oomph.
Add class-exclusive options such as satellite television (complete with three family channels), and you have a pretty stylish minivan.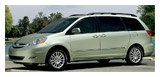 Sienna
Toyota has had a hit with its Sienna, delivering its reputation for reliability into the minivan realm.
Some call it "the Camry of minivans," and for good reason. Its proven popularity has rivaled the Toyota sedan, as families grow and need a larger vehicle.
The Sienna comes in both two-wheel and four-wheel drive capabilities, getting a combined 18 or 19 miles per gallon.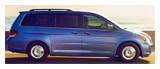 Odyssey
Honda has been able to boost fuel efficiency in its Odyssey. The Japanese automaker tinkered with the exterior for the 2008 model year, and the result was a fresher, more hip appearance.
Added were new wheels, and interior alterations that expand the list of fabrics and colors.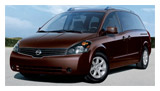 Quest
Nissan is another Japanese manufacturer that has worked hard to improve its minivan offering. Its Quest does not look like your mother's old van.
The exterior style can appear trendy, and what attracts many buyers is a package of neat interior features.
The SL trim has a power-sliding left-side door, automatic on/off headlights and the RearView monitor system; the SE adds standard Bluetooth and XM Satellite Radio.
The Quest also is among the most fuel-efficient of the minivans, at 19 mpg.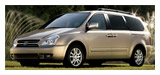 Sedona
Across the Sea of Japan, Kia presents its Sedona, known to be lower-priced but still delivering a vehicle that can meet any family's needs.
The South Korean automaker offers the Sedona in America with a 3.5-liter V6 engine producing 195 horsepower, and a five-speed automatic transmission.
The Sedona was Kia's top-selling vehicle in the United States when it was launched in 1999.  It comes in a short-wheel base model, a long-wheelbase mid-level LX model, and the long-wheelbase EX model.
Which One Do You Want?
Do you want the most affordable, or is safety your biggest concern? The choices are endless, good thing there are so many different minivans to choose from.