The sluggish economy has impacted auto dealers enough to nudge (actually push) them toward very special deals.
During times of economic uncertainty, people often hold on to their money and big ticket purchases (like cars and homes) take a plunge in the market as a result.
The lack of buying customers has the American auto industry a little concerned and left with a stockpile of vehicles that no one is buying.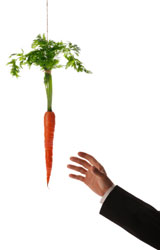 Car Dealers are Pulling Out All the Stops
A used car dealer in Bakersfield, California is circulating mailers offering a used car from their lot for just $26 down.
In Columbus, Ohio, cash rebates up to $6,500 with no-interest financing rates were offered for car sales, depending on the model. 
Also in Columbus, General Motors Corp offered a rebate up to $3,000 and financing deals starting at 1.9% interest rates.
Rebates upwards of $1500 were unheard of in the middle of this decade when the economy was running on all cylinders.
Other dealers are promoting cheap wheels, zero down, and more.
Decent, relatively new used cars can be purchased for a few thousand dollars. Dealers want to move their inventory, and great prices are out there for the taking.
Driving Traffic into Showrooms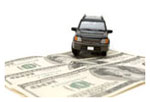 Dealers and auto centers are looking for cheap ways to drive traffic into their showrooms and onto their lots. Incentives aren't the only option.
To increase market share in a shrinking industry many car stores are becoming smarter marketers, targeting previous car buyers, or touting services and parts.
A failing market means that customer satisfaction has surfaced as a priority. 
Referrals are very effective for sales, and the smart dealers are thinking long-term.
Marketing Tailored to Suit the Consumer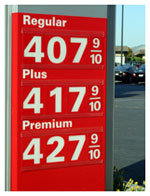 The Internet is also tapped more in an economic downturn. Car dealers are developing interest in social networking sites as a means of marketing.
Dealers also know that unhappy customers can (and will) use the Internet to express their views to whoever wants to find them.
Protecting the online reputation is vital to a dealer's brand and business.
Car sellers can also be quick to drop models not fit for the times. Obviously sports utility vehicles and large gas-guzzlers are not on the forefront of marketing or promotional campaigns, considering gas prices.
Buyers are more and more magnetized by small vehicles with the greatest fuel efficiency. 
Premium and luxury cars are out…the Fusion and Focus are in. As are used cars.
Used Cars are Selling
Automotive industry experts are saying that typically in a down economy, buyers lean toward used vehicles versus brand new models.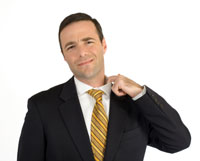 Car owners also tend to spend more to repair what they have instead of buying something different.
New-car sellers are forced to work that much harder. Aside from incentives like multi-thousand-dollar rebates, some are chipping away at pricing, and presenting new financing options.
The National Automobile Dealers Association recently reported that dealer profits are the lowest in a decade.
Some dealers are shifting their focus to leasing. With gas prices so high, motorists are driving less to save money, making a leased car with a limitation on miles driven that much more attractive to them.
Historically prices for used cars rise during warmer summer months. That is no longer the case today says the Automobile Dealers Association. So far, only prices for passenger cars has remained steady.
Basically, demand has dropped. As stated before, people are hanging onto their cars and choosing more repairs over buying another car.
Most industry experts predict a slow economy and softened prices well into 2009.
But the last downturn was not long ago and was not prolonged. There were steep price reductions just back in 2002.