It's no secret that high gas prices and environmental sensitivity has changed the way Americans think about cars.
Gone are the days of Hummer or Avalanche beasts on roadways. In their place are smaller vehicles cheaper on the pocketbook and easier on the atmosphere.
You Don't Have to Spend a Fortune
Certain models have surfaced to the top of the list of new car sales. Many good, solid cars can be purchased for less than $20,000.
The following is a look at just a few. Some are pure fun, others add great fuel efficiency, and sometimes even some nice extra gizmos thrown in for good measure.
Fit To Be Tied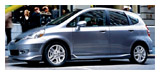 Honda's Fit is in its second year on American roadways, though it's been sold elsewhere in the world since 2001.
At first motorists questioned the subcompact's boxy look. However, as noted above, astronomical gas prices have changed a lot of minds.
A gas-sipper of the truest sense, the Fit gets 27 miles per gallon in the city and 34 mpg on highways.
People also appreciate that they can configure its seats in various formats, making it adjustable to individual lifestyles. It's a flexible four-door hatchback.
Most Fit owners talk about its drivability. Its 109-horsepower engine and agility indeed makes if a fun drive.
And the $15,000 new-car price tag also puts a smile on many faces.
The Fit is one of many "box on wheels" cars that surfaced in recent years, after the Scion xB turned heads several years ago.
Scion Down the Road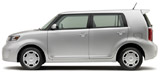 The Scion xB is another strong car for under $20,000.
It's basically a "punker car" – designed to be anti-conforming and to thumb the nose at naysayers.
Some nice standard features include steering-wheel mounted audio controls, integration for iPod, and a choice of three wheel designs.
Rabbit Handling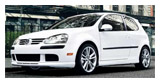 Also fun to drive and easy on the pocketbook is the Volkswagen Rabbit. 
Its 2.5-liter engine zooms enough, and VW has engineered the Rabbit for a comfortable and stylish ride.
Built by German engineering, this little car isn't just affordable and decent on gas, it is fun to drive and offers handling not often found in American vehicles.
A Focus On Hipness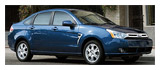 Most drivers would not consider the Ford Focus as hip, but nowadays the model comes with a music and phone integration system that lets you order a song to be played just by saying its name.
Plus the manufacturer's suggested retail price of $14,395 to almost $17,000 with all bells and whistles seems pretty hip to us.
While the interior design may be a bit dull, Ford makes up for it in rideability. The term "plush ride" has been used to describe the Focus, and it gets great fuel economy for a small American car.
Mazda Madness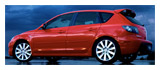 In terms of compact cars, the Mazda3 seems to just keep going and going and going.
Now available in four- or five-door versions, the vehicle is fast and also rather hip, but don't let that fool you.
The Mazda3 is comfortable inside, contains many practical amenities, is reliable and nicer on the pocketbook at the pump.
Suzuki Utility Vehicle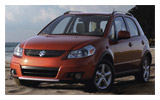 It's hard to believe a new crossover can be had for less than $20,000, but the Suzuki SX4 fits the bill.
It's sporty outside, a far cry from the squarish Samurai that attracted so many twenty-somethings in the 1980s. 
The SX4 carries the lowest new-car price than all all-wheel-drive vehicles in America.
Cool Doesn't Have to Be Expensive
As you can see there are plenty of cool cars out there with affordable price tags. Whether you are buying something for your recent grad, your lady or your family.