Recently the National Automobile Dealers Association issued a media release stating that premium luxury vehicles hold the highest annual depreciation rate among automobiles.
Not a surprise, really, considering luxury cars start with high prices, and recent consumer preference for spending less on smaller vehicles due to gas prices.
Lasting Luxury
The NADA Official Used Car Guide data shows premium luxury coupes and sedans held four of the top 10 spots for vehicle depreciation for the year, with an average replacement rate of 43%.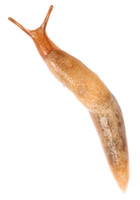 The data studied three-year-old models in 2007. Of course today is a long way away from the automotive industry in 2007.
There are historical increases in gas prices, for one. Topping $4 per gallon was unheard of just a year ago. Now we're already halfway to $5 per gallon.
Then there's the sluggish economy, which can be linked at least in part to gas prices. Bottom line: people are spending less, especially on nonessential items like luxury cars.
But does it matter? Other reports state people are keeping their cars longer, choosing repairs over buying new or used cars.
Depreciation in cars is kind of like owning a house in terms of holding on to it longer. If you plan to live in a house the rest of your life, who cares about its current value on the market?
Likewise for those of us who drive cars until they can no longer roll.
Reputations Impact Annual Depreciation Rates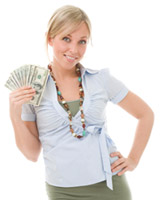 So what is annual depreciation in cars, and why do we care?
Depreciation is a reduction on something's value, meaning, price you can sell it for later.
Residual value is the difference in the Manufacturer's Suggested Retail Price (MSRP) and its price later.
This difference is usually expressed as a percentage, and most often it changes from year to year.
It is pretty well accepted that cars depreciate faster than any other purchase a person will make. The first-year depreciation on a new car can exceed 35%.
It's hard to imagine your home value falling 35% in one year.
Usually car depreciation rates stabilize at 7 to 10% annually, after the first three years.
Much depends on make and models, and reputation. People still remember the old saying, "Found On Road Dead," poking fun at what "Ford" stands for – and somewhere long ago there was a reason someone made it up.
In recent years new automakers to America, like Toyota and Honda have built a reputation for dependability and reliability, traits that bode well for maintaining value and limiting the hit in depreciation.
The Good, the Bad, and the Ugly in Depreciation Values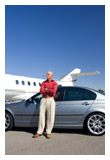 Topping the NADA report of top-10 depreciating three-year old vehicle models in calendar year 2007 was the Jaguar XJ8, with a 25% annual depreciation. The Mercedes-Benz CL-Class followed it, at 22%.
Why did their values drop so much in three years? NADA explained, "Luxury vehicle owners consistently demonstrate a strong preference for owning the latest new products in this segment."
In other words, the wealthy like to have a new car every year, so there are too many used luxury cars out there to command top dollar. Supply is plentiful, demand low.
But third on the list is the Kia Rio; sixth was the Suzuki Verona; and eight was the Hyundai Accent. Hardly car choices for the rich.
Tiers of Depreciation
A report by Neil Terry in International Advances in Economic Research placed cars in tiers in terms of depreciation.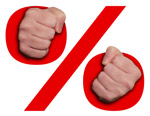 It compared 15 car brands for reliability, safety, initial price, and name brand, from 2000 to 2004.
Tier one was the best, with an average annual depreciation rate of 13.4 to 14.1% – belonging to Honda and Lexus.
Tier two was Volkswagen and Toyota, with average annual rates of 16.5 to 16.8%.
Tier three automobiles were Nissan, Mercedes, BMW, Hyundai, and Mercury, at 18.9 to 21.2%.
Mercedes and BMW in the same tier as Hyundai?
Tier four was Chevrolet, Chrysler, and Saturn, at 25.4 to 27.5%. The last tier listed included Dodge, Ford, and Buick, at 31.1 to 32.6%.
Surprised? The study lends some truth to a statement often heard about Japanese automobiles: they hold their value well.