There are a number of different ways to estimate the value of a junk car. These however are all based on the vehicle's condition, if it is used as a trade in and mileage. Learn how to correctly estimate the value of a junk car before selling or purchasing it. If knowledgeable in it, the car owner can conduct the valuation assessment himself. If not, then there are a number of online car valuation guides and tools that can be used to determine the true value of a junk car. The valuation assessment process applies to all types of antique, classic, junk and used cars.
What factors can affect the estimated value of a junk car?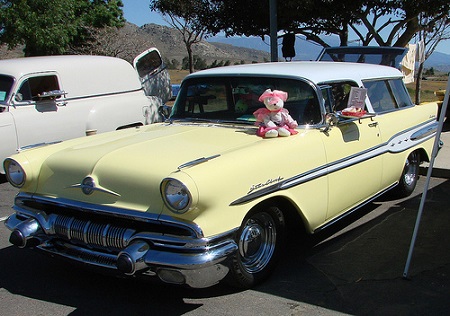 There are several factors that can affect the true value of a junk car. These include the car's physical condition, mileage and where it is located. The more overall miles a car has travelled, the lower the sale value. The mileage is also the scale that is used to determine the actual age of a car. If for example a car is two years old but has 50 000 miles, then it is said to be four years mechanically. A junk or used car with lower than average mileage figure has a higher value than the average price. The location of the junk vehicle can also be used to help determine the true value of the car.
Other factors that can be used to help determine the true value of a junk car include the following:
• Past mechanical issues
• Interior damage
• Dealer upgrades
• Exterior damages such as nicks, dents and scratches
Remember that a seller who can be able to provide receipts to prove that the vehicle has had regular maintenance can expect to get a higher price for his or her junk car.
Junk car online and offline valuation guides
There are a few websites that offer value calculators to help consumers to accurately estimate a junk car resale value. However, it should be kept in mind that these online car valuation calculators only provide estimates. The true value of a used vehicle depends on factors such as locations, history and its conditions.
Special considerations
Last but not least, there are a number of special considerations that should be taken into account when attempting to estimate the value of a junk, classic or antique vehicle. There are a number of online and in-print guides that can be used by collectors that are curious about the current value of their junk cars. While a standard car valuation estimate can also work for a classic or antique car, there is a need to hire a professional appraiser to help buyers and sellers out. This all however depends on the type or the model of a classic, antique or junk vehicle that is being sold or bought.
Dealers who have a particular make or model of junk cars in plenty may opt to offer anyone interested in their purchase a fairer or better deal so as to quickly do away with the lot. The value of these types of junk cars is greatly affected by their low demand, numbers and the years they have been in the dealer's yard.