June 2008 was a calamitous disaster for new-car sellers all the way, to tap a baseball term, around the horn.
Well maybe not at every base. Mid-size and crossover vehicles surprised auto executives and analysts alike, faring decently among a battlefield of gloom.
People Just Aren't Buying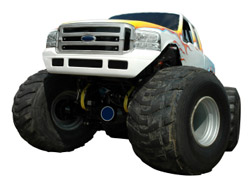 Autodata Corp., which monitors and reports on vehicle sales, noted that the month was one of the worst car-selling months in many years, with sales dropping 18.3% compared with the same month a year earlier.
Sales figures were shackled by a 28.4% decline in sales of pickup trucks and sport utility vehicles – based of course on their poor fuel economy in this high-gas-price era. Read more