Are automakers taking a cue from new-home sellers, by offering some of the strangest contests or incentives imaginable?
For months homebuilders have worked diligently to attract potential buyers and boost traffic in their models, by giving away gas cards, free tickets to amusement attractions, and the like.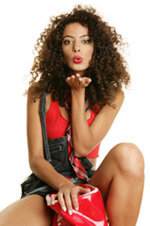 Some have had contests for no mortgage payments for a year; others have pitched contests for rooms full of Disney furniture.
Saturn is Pulling Away
A recent media release by Saturn puts them to shame.
The General Motors division has launched a national photo contest, called "Kiss My Astra." Read more