It reminds me of the OP shorts boom of the early 80s. Once California teen-agers made them must-have, the race was on among surf short designers to come up with something even gnarlier.
Same goes for smaller cars today. It's been written ad nauseum that American motorists are turning toward smaller cars and away from the beastly sport utility vehicles and trucks of the turn of the century.
Small, But Gets the Job Done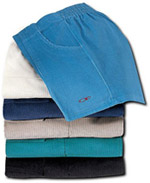 The term crossover is being loosely applied to a variety of vehicles, a new marketing tool for car sellers. Consider it the corduroy shorts of the OP shorts era.
Not only are sellers touting vehicles formerly called wagons or coupes "crossovers", they are racing to pack them full of standard and optional features that will make the next owner think they're onto the next big thing.
Let's take, for example, the Toyota Matrix and Pontiac Vibe, two cars that are somewhat related due to an interesting partnership between Toyota and GM.
The two car-making behemoths together own the New United Motor Manufacturing Inc. plant in Fremont, Calif., where the Toyota Corolla sedan and Tacoma pickup and the Vibe are produced.  (The Matrix is built at a plant in Ontario, Canada, that also builds Corollas).
Off to Disneyland
What auto-sale trends are indicating is that while motorists want to save money on gas, they are not inclined to squish themselves into a Mini Cooper or so-called smart car to do it.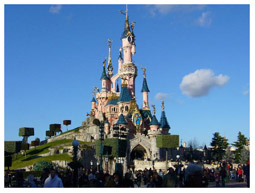 Families need the space to haul kids to the beach from Thousand Oaks, back-and-forth to school in Santa Clarita, or to Disneyland from Long Beach.
To sell a car in Simi Valley, dealerships are attuned to family demands and know the Prius is not for everyone.
The SUV is no longer an option in high-gas-price areas like Anaheim or Santa Ana. Hence the push for the crossover.
Not all consumers are aware of what it means. In loose terms, a crossover is a sport utility vehicle built on the chassis of a car, making it handle more like car, and generally boosting fuel economy.
But they still maintain the interior space and hauling ability of an SUV.
The Vibe was introduced at the end of the 2002 model year, the Matrix during the 2003 model year.
At the time they were really small SUVs, maybe even station wagons, aimed at the younger audience. With the 2009 model year, however, both Toyota and GM have set their sights squarely on the gas-conscious audience, regardless of age.
Popular for All Ages
The Matrix is based on the Corolla platform. The new model starts at a bit more than $16,000, and its 1.8-liter four-cylinder engine gets 25 to 32 miles per gallon.
A new sporty model, the XRS, comes with a 2.4-liter four-cylinder engine getting 21 to 29 miles per gallon.
Toyota marketers are saying it presents "The body of a five-door hatchback and the soul of a sports car."

Extras on the XRS give a glimpse of how Toyota is positioning the Matrix as its next round of surf shorts: a leather interior, rear spoiler, sport suspension, electric power steering and 17-inch alloy wheels.
Inside, there are sport front bucket seats, a high-efficiency climate-control system, and a leather-trimmed steering wheel with audio-system controls.
Particularly attractive in California today, with its new can't-drive-and-talk law, is the option of a hands-free Bluetooth phone connection.
Engine performance has also been praised, especially for a vehicle that on the outside looks like a small SUV. An interesting note: Toyota is just now calling it a crossover; previously it was a small wagon.
The Vibe now comes in a base model with the 1.8-liter engine, an all-wheel-drive version with a 2.4-liter engine, and a sporty GT version.
Beneath the body, the Vibe is a Matrix. However, GM redesigned the outside look to make it more Pontiac-distinct.
It started as a compact hatchback, the only in American Pontiac's lineup, but has morphed into a crossover. It is similar to the Matrix in every aspect but one: you can get optional all-wheel drive.
A Good Option
The crossover is a good option for those who have a family to haul and want something as efficient as possible, both on the pocketbook and on the environment.