There are good places to buy used cars
Some of them may seem unconventional, however there are places you can buy reliable used cars at decent prices. Don't believe us? Check it out, we did some research and found the top 5 places we'd go to buy a used car.
1. Government Auction
Buying a car at Government Auction is far more exciting in theory than in reality. According to popular myth, these auctions sell cars that have been taken from criminals and impounded or used as evidence in crimes.
The truth is not so exciting, there is a very slim chance you will find that 1974 purple caddy with the chain steering wheel you've been after.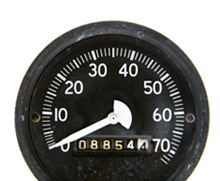 In reality you are far more likely to find a Ford Taurus or a Camry or another subdued sedan. The cars sold at Government auction are generally purchased in fleet for federal agencies and then sold after about two or three years of use when a new fleet is purchased.
The good news is this: that Taurus or Camry you purchase from the Government auction is well maintained, has low mileage, limited damages and a reasonable price tag.
With any vehicle purchase, if you do a little legwork the whole process is made vastly easier. We'll even get you started, this article focuses specifically on buying a car at Government auction and will give you some tips for doing it yourself.
2. Online services
There are many many online services that want to help connect you to the used car of your dreams. Everyone has heard of services like Cars.com, Kelley Blue Book and The Auto Trader to name a few. These services make it their business to buy and sell cars, and the majority of their business in this day and age is online.
They offer substantial information about different makes and models and are a good place to stop for reasearch even if you don't intend to buy online.
Generally they are as simple as possible to use, simply enter the make and model you want and you will have results in your area that have been listed with them. The only problem there lies in one of two things:
1. If you aren't sure what you want to buy.
2. If you can't find what you want listed with them locally.
Provided you know what you want, and live in a metropolitan area you should have great luck finding the perfect used car to buy.
3. Rental car companies
Rarely do people think of rental companies as a good place to buy a car. Honestly even we were skeptical in the beginnning, but the research seems to show that a rental can be a good used option to buy.
Rental agencies can offer you maintenance records, low mileage, and newer model cars often with a warranty still intact.
Like the Government, rental car companies purchase their cars at fleet pricing, allowing them to re-sell at very competitive prices when they purchase a new fleet.
We all know the popular view of rental cars, so with this option it is important to exercise caution to ensure the vehicle has not been abused by a renter during it's life as a rental car.
4. Online classifieds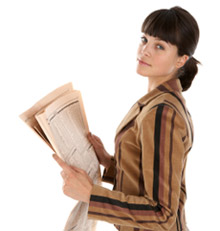 Probably one of the first places most people will go to look when they want to buy a used car, the online classifieds can offer a good shopper gems in the rough.
This option is for those who have more time to devote to research and networking, but should not be overlooked as a good source of used cars.
Because of our tendency to 'sell it ourselves', it makes sense that there are lots of great used cars out there that need a home. Many of them will be listed your local classifieds, (most of them will offer online classifieds as well).
If you are ready to rev up your dialing finger and meet some new people this is a great option for you. Keep an eye out for people who are moving, often they will sell at a loss just to get rid of the vehicle before they go.
5. New car dealerships
Believe it or not a new car dealership can be a decent place to find used cars. Many people still trade in their used cars for the new one they purchase so the dealership ends up with a stock of used cars that need to be unloaded.
The dealerships will attempt to sell them on the lot (especially if they sell used cars too), but if they have trouble selling them they probably take them to auction.
Either way, this offers you an opportunity to walk into a new car dealership and make an offer on one of the used cars in the lot. Although new car dealerships want to sell you new cars so chances are they keep their used stock out back somewhere.
A little sleuth work on the used car lot can clear that up, or you could just ask someone.
Remember that no matter where you go to buy your next used car, you should always call us to sell yours.