To compliment much of the information we have offered you, the DMV offers many publications which help California drivers navigate our roadways.
Here we hoped to give you the quick version and links to any publications you may need when it comes to the DMV.
DMV Publications
California Driver Handbook
Clearly one of the most important documents the DMV offers, the Driver Handbook is a collection of all the rules and regulations drivers are expected to follow when on public roadways.
This is useful reference information for anyone expecting to take their drivers test, or for anyone who simply wants to buff up on the rules of the road.
Road rules are something that everyone should brush up on periodically, this helps make our California roads as safe and easy to navigate as possible.
The DMV offers the California Driver Handbook online and in PDF format. Now you can browse through it from your computer at home.
The Handbook is also translated into:
The DMV also provides samples of their written test online for review.
Commercial Driver Handbook
Should you be after a commercial license, there is a different test, and a different handbook. Be sure you have studied up before you make an appointment at your local DMV for your commercial drivers test.
For your convenience the Commercial Handbook is also offered online and in PDF format.
Motorcycle Handbook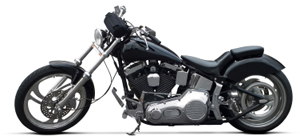 It goes without saying that there are rules and regulations specific to our two wheeled riders, so the DMV also offers a Motorcycle Handbook to compliment their Driver Handbook.
Unfortunately two wheelers, your handbook is only offered in PDF format
Parent / Teen training guide
Anyone with is tackling the nerve wracking task of teaching a teenager the rules of the road needs all the help they can get. The DMV offers a comprehensive training guide for parents of driving age teens.
The Guide offers:
General information important for getting started
Driving skills training information
A section devoted to handling problems and emergencies
A safe driver checklist
Drivers test tips for your teen
Chances are the above publications are all you will need in your dealings with the DMV, however we wanted to be through, so we thought we'd offer links to the following publications also offered online: