Really, if you see a copy of Car and Driver don't you flip through it to check out the latest and greatest of the collective automotive minds?
Originating in New York City, it was later moved to Michigan, the heartland of the American automotive history. The enthusiast rag celebrated its 50-year anniversary in 2005.
Those are credentials enough to lend Car and Driver a solid perspective when it comes to reviews of anything with four wheels.
The good with the bad
Known for their 'tell it like it is' mentality and unabashed reviews of less than favorable vehicles, Car and Driver isn't shy about giving a dose of the bad with the good.
Although they do it with a sense of humor rarely imparted in technical reviews.
They're not afraid of controversy, or politics either and they were one of the first auto industry magazines to openly criticize the American automakers.
Perhaps then, positive changes within the industry can be directly related to the controversy Car and Driver managed to drum up.
We all know that when it comes to vehicles, it is usually better to be aware of drawbacks prior to experiencing them.
Their home page is stocked full of information, something for everyone: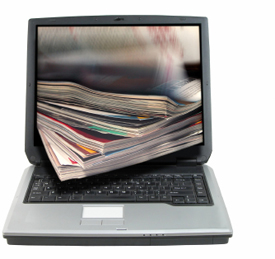 Quick links to reviews of hot new vehicles
Driving tips
Road tests
10 Best and 5 Best lists
Photos and videos
Reviews of cool cars
Interestingly enough, the Car and Driver website links directly to the Kelley Blue Book site for used car information, however if you are looking for reviews of new cars they are worth a read.
Their knack for honesty and nose for news means they have some of the latest information in the car industry.
Keeping up with the market
Essentially this is the first place many people will go to learn new information about what has just been released, what will be released, and concept cars most of us hope to see released.
There is hardly a better place to keep up with trends, new body styles and a whole host of car enthusiast related information.
Advertisers
For all the years Car and Driver Magazine has been published it makes sense to put stock in their views.
However one important point must be considered, magazines have always been at least partially funded by their advertisers. Car and Driver is no exception, and their website has followed suit.
Although they are a popular choice for reviews and information about the coolest new cars coming to town, never make them a one stop shop when it comes to opinions.