We all know that we must be aware when selling a vehicle, internet car buying scams are out there. Con artists will find an angle in any industry that involves large dollar signs.
Selling a car online is easier than doing it the old fashioned way, but because of the lack of physical contact with the other party it can be riskier too.
The Turley family saw through the scam
In Wayne, Arkansas Rickey Turley almost fell prey to one of these car buying scams. His father urged him to be cautious about the transaction and rightfully so because it could have gone very wrong.
Rickey had listed his truck for sale online and was contacted by a potential buyer (in this case, our scam artist). From the start the Turley family felt like there was something wrong, the scam artist started asking for personal information which Rickey refused to provide.
Regardless, two cashiers checks arrived via U.P.S. a few days later, both for $4999 and both from different sides of the country.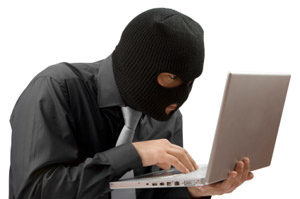 The scam artist asked that Rickey cash the checks and Western Union the overpayment back to the trucking company.
The Turley's did the smart thing and turned the cashiers checks over to their bank to be investigated, and good thing because they were fraudulent.
Their hunch saved them from falling for a car buying scam.
Sounds like a 419 scam
If you haven't heard of a 419 scam it is something you should take a moment to read up on. The 419 eaters want to bust online scammers and that includes online car buying scams.
The scam that the Turley's dealt with is very similar in nature to the 419 scams. The people who run these scams are not only dangerous to you financially, they are dangerous period.
We can't think of a better reason to sell your car to us.