With KBB's advice how can you go wrong?
Of all of the car sites worth checking out to learn about different vehicles KBB is on the 'yes' list.
Have questions about buying or selling a vehicle? Or are you just curious about all things automotive?
The advice section of the Kelley Blue Book website offers a whole range of helpful information.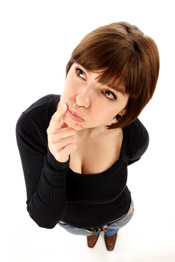 The blue book has history
It is no secret that KBB has been in the business for a long time. The story of Les Kelley is both interesting and inspiring.
Their history and experience in the automotive industry means that the information they provide will always be worth a read.
The layout
The advice page layout is simple and clean, made for finding what you need when you need it. They offer:
Buying advice
Selling advice
Advice articles
A safety center
Hybrid/alternative fuel center
Certified pre-owned cars
Financing and insurance
Each section is designed to make your automotive experience easier by making it quick and thorough.
For more information on the Blue Book, check out our KBB section.