Many current sport-utility vehicle owners are coming to the realization that it's not just high gas prices causing them a sting.
There are other reasons the SUV market is struggling, and at this point it is nearly impossible to sell any of them used.
Go ahead, try selling one.
Please Buy My SUV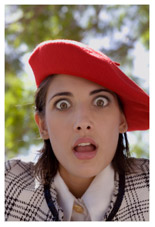 "A rude awakening at U.S. gas pumps is leading owners of large cars to another rude awakening as they try to sell their cars", UPI reported July 2.
The bottom line is, the less the demand, the less the value.  And there is hardly a demand for buying a used sport utility vehicle.
Many owners are dealing with a new reality if they have tried to sell an SUV themselves, or, especially, if they tried to trade one in for a new vehicle.
The general manager for a Ventura, Calif., dealership told the Ventura County Reporter weekly newspaper, "Some of the people are shocked at the trade-in value and don't trade them in".
Dealers are keen to what lot-visiting customers desire. And it's not a gas guzzler – so they are disinclined to offer anything close to Kelley Blue Book value.
In California, that means offering $4,000 to $6,000 less than what Kelley Blue Book lists as a value. So if you truly want to sell your SUV, be prepared to be flexible on the price.
There Are Just So Many of Them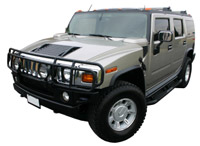 Dealers are noticing that more people want to trade in their Hummer for a four-cylinder hybrid. This was an unheard of trade just a few years ago.
A challenge for owners of new SUVs or large trucks today is, on top of a $700 monthly payment, they will pay $700 monthly in gas.
It's the equivalent of having a $1,400 car payment, one dealer said, questioning why sellers are so reluctant to accept lower offers. In the end they will end up saving money.
Another trend is dealers or buyers offering up to $10,000 less for large cars than what the owner still owes.
Numbers tell the story: today it takes an average of about 70 days to sell a sport utility vehicle, that's about twice as long as three years ago.
Additionally, owners are selling for discounts around 25% below resale value. Even when dealers buy them, they need to present incentives up to $6,000 to get them off the lot, according to news reports.
The gas-guzzler blues can get even worse if you try to sell one yourself.
The seller of a Chevy Suburban in Venice, Florida, recently told the Sarasota Herald-Tribune that he has had a for-sale sign on it for six weeks and received zero calls.
The Trend in Downsizing
To put the automotive big-to-small trend in perspective, if you want to sell a Ford Focus it should take less than a month, according to CNW Marketing, a vehicle research company.
It's no secret that buyers are going for lighter cars with smaller engines, or crossover vehicles that provide more interior space than a car but can still convey good fuel economy.
Sometimes the change in engine size does not need to be severe. For example, switching from a V8 to a V6 engine, a motorist could save $250 a month on gas.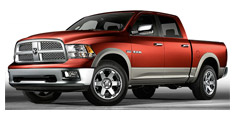 This does not mean everyone is downsizing. In the same Ventura County Reporter article, a Moorpark man is selling his Toyota 4Runner – so he can buy a Chevrolet Tahoe to haul around his growing family.
Others are intent on keeping their SUV, because they have a second car to use to commute or for long rides.
And some automakers still plan to heavily market larger cars, such as Chrysler and the Dodge Ram for 2009, because, basically, some people still need them for work.
It's quite a gamble, considering the downturn in the housing industry and fewer jobs for construction workers who depend on trucks.
Those buyers also are gambling. What might they face in selling a big truck down the road?