A mid-July media release by Insure.com grabbed the attention of automotive journalists from coast to coast.
Editors and reporters, tired of writing repeatedly about American motorists' quick shift from large trucks and sport utility vehicles to small gas-sippers, seized the chance to write about a drawback.
Smaller cars cost more to insure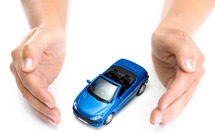 Insure.com surveyed insurance rates from four of the nation's biggest car insurers, in multiple ZIP codes across America, for a variety of vehicles.
The findings for the 2009 model year, and average national premium:
Honda Civic – $1,670
Toyota Prius – $1,382
Toyota Camry – $1,302
Toyota Sienna – $1,266
Honda CR-V – $1,258
Ford F-Series – $1,194
The reasons all fall back to insurers' experience with the total cost of claims.
Small cars are not as safe, both from a driving and collision perspective.
They are lower to the ground, limiting broad visibility. In collisions they just aren't heavy or strong enough to fend off interior damage and potential injuries.
To further boost fuel economy and therefore sales, many of them are made as light as possible. Lighter materials are rarely stronger than heavier materials like steel.
Is Cost or Bodily Protection More Important?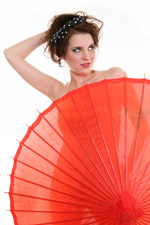 "Of course, you might want to invest some of that money in a good short-term disability insurance policy if you drive a small car" About.com posted shortly after the Insure.com release.
The comment was a sort of caveat about small-car insurance costs, because in the long run owners still will save more in gas than by insuring an F-Series truck.
For example, the annual fuel costs for a Honda Civic are estimated at $2,091, while the F-Series truck would cost $4,042.
Subtract the insurance costs outlined above and the Civic still saves the owner $1,475 annually.
So it's all about what is more important to the consumer. Do you want to save money, or gain peace of mind in terms of personal safety?
Safety plays a big part in many consumers' decision-making process when it comes to buying cars
Particularly families, who often like the bulk of a minivan or SUV in terms of protecting precious live cargo.
The Highway Loss Data Institute, a division of the Insurance Institute for Highway Safety (IIHS), recently offered data from 2004 to 2006 model vehicles that can impact how consumers feel about smaller cars.
From Worst to Best in Safety
The Institute tracked losses by insurance carriers in mishaps for the same automobiles compared and reported by Insure.com.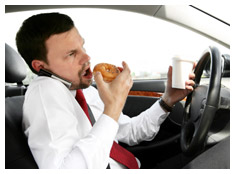 Honda Civic – "Worse than average" for personal injury protection losses and medical payments. This means passenger injuries are costly for this model.
Honda Civic Coupe – "Worse than average" for bodily injury and "substantially worse than average" for collision, personal injury protection and medical payment losses.
Honda CR-V – Classified as a small SUV, it performs at "average" for all loss categories except comprehensive losses, where it is "substantially better than average". Comprehensive coverage includes theft, fire, vandalism and natural disasters.
Toyota Sienna minivan – "Better" or "substantially better than average" across all loss categories.
Ford F-150 pickups – "Substantially better than average" for personal injury protection and medical payment claims; "worse" for comprehensive claims. 
*Note: the F-150 ranks No. 4 on the "most stolen vehicles" list by the National Insurance Crime Bureau.
Time will tell if Insure.com's release has any impact on the landslide of small car sales.
The demand is so great, the Wall Street Journal recently reported that a two-year-old Toyota Prius, Honda Civic, or Mini Cooper will cost almost as much as a new version. There is little depreciation because demand is not waning.
Autodata Corp. reports that from June 2007 to June 2008, total light truck sales fell 28.4%, while sales of the Toyota Corolla and Camry and Honda Civic and Accord are rising.
Honda has reported a Civic sales record in June 2008, up 23.1% from the previous year.
It doesn't appear insurance costs are deterring many Civic buyers.