We'll tell you where to go to sell your car
You have a car to sell and we want to help, beyond our own simple buying service there are plenty of places you can sell your car.
Here is a list of some of the best options for selling your car online, from web based communities like Craigslist and Ebay, to specialized vehicle services such as KBB and Autotrader.
Craigslist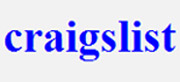 If you are a do-it-yourself kind of person and want to sell your car online, Craigslist is a good option to start with. Sellers can place an ad for free on the Craigslist.com website which is then viewed by anyone searching their classifieds for used cars.
The submission form is simple and allows sellers to enter an asking price, a posting title and they supply a substantial area for car description.
Growing in popularity, Craigslist has made a name for itself through housing and job markets, the traffic they generate means that your used car ad will have plenty of views. This in turn gives you a better chance of finding the right buyer.
Ebay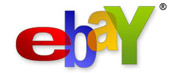 Ebay has been a hit since it's humble beginnings. A place where a consumer can buy almost anything and conversley a place where anything can be sold. It stands to reason that they are a good place to sell your car as well.
Sellers are required to register as an Ebay user, then they must set up a seller's account. The beauty of this site is that they will walk you through the entire process. Their vehicle checklist, car photo tips and help with descriptions and pricing makes it a no-brainer.
However, there is a catch. Ebay charges the seller a fee to place the ad, then takes a percentage of the final value. The help they offer is solid, but it is not free.
Autotrader.com

As its name implies, the Auto Trader is a place built specifically to buy and sell cars, and to some sellers that is enough to make them an attractive option.
There is a nominal fee to sell with them, but they offer several different packages, one to suit any budget. The fee is small when you consider that Autotrader.com lists you with other big names like Edmunds and Yahoo autos.
KBB

The KBB has been pricing cars for a long time, so if it's longevity in the market you want, KBB is a good place to sell your used car.
A quick segway to the next name on the list, The Kelley Blue Book uses Cars.com for their used car classifieds.
They offer three different priced packages, based on the length of time the ad runs, the amount of photos the seller can use, and a few enhanced options for the most expensive package.
Like Autotrader, they will list your car on some of the other big sites in the industry for maximun exposure. Plus they offer in-depth information on placing effective ads, closing sales and a large FAQ section.
Cars.com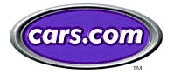 KBB uses them to sell the cars they list, so it makes sense that Cars.com is a good place to sell your used car.
Enter your zip code and select one of two options, an online-only ad or an ad paired with your local newspaper, then you are taken to another page which offers their package options.
The options vary by length of ad run time, amount of photos seller can display and a few extra features offered to the higher priced packages.
Same as above with KBB, Cars.com will run your ad with up to 175 of their affiliates, allowing for more views and more offers.
Edmunds.com

An newer name on the scene Edmunds.com has made quite a name for themselves within the automotive industry.
Developed as an online service, they offer great information on almost any make and model you fancy.
If you want to sell a car through them however you will be redirected to the Autotrader.com website to do it.
We can help too
The bottom line is this, if you want to sell your car the easy way, call us 1-800-946-7700 or fill out our online form and let us handle the rest.