Chrysler offers rebates to help with holiday spending
It is no secret that 2007 has been a rough year for Chrysler, so in the spirit of the upcoming holidays they are offering quite a deal to Christmas time car shoppers.
Want to buy a car for that special someone this year? Now is a good time to check out Chrysler to find the car of their dreams.
When it starts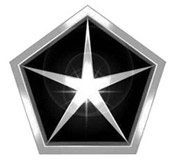 The ad campaign will start on November 20th and push Jeep, Dodge and Chrysler vehicles. They will also hype the lifetime warranty they started offering on engines and transmissions earlier in 2007.
Just in time for Christmas, Chryslar hopes to entice holiday shoppers to help thin out their 2007 stock, and renew interest in the brand for 2008.
Which vehicles will the rebates cover
No doubt the heaviest push will be on models that discontinued this year such as:
Chrysler Pacifica
PT Crusier convertible
Crossfire
Dodge Magnum
However they are also offering substantial rebates on the following 2007 models:
Chrysler 300
Chrysler Aspen
PT Cruiser
Chrysler Seabring
Chrysler Town & Country
How much it will save you
With good credit it can save you a bundle, up to $4,000 dollars rebate cash, or 0.0% interest for 48 months.
It pays to be a shrewd shopper when it comes to cars this holiday season, so be sure to do your research.
Indeed Chrysler is advertising in the hopes of making your locak Chrysler dealership your first stop when shopping for a holiday car.