The days of renting a brand new car over the span of several years appear to be waning.
Recent news reports that major automakers and banks alike are steering business practices away from leasing vehicles.
The blame rests mostly in the fact that people aren't interested in luxury vehicles, trucks or sport-utility vehicles much anymore.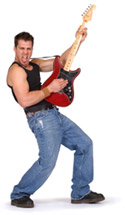 Loosing the Lease
These segments dominated the leased-car boom of the 1990's into this century.
No longer, gas prices and the economy changed that, and fast.
The Washington Post reported in August 2008 that General Motors and Chrysler were scaling back or re-directing their leasing operations.
For GM, its lending arm, GMAC Financial Services, will reduce the number of new lease originations in America. This is in response to losing $717 million in the second quarter of 2008 in its auto finance business.
Chrysler will re-tool its auto incentives to make it more attractive (read: affordable) to buy rather than lease. This includes new 72-month finance deals on a great range of vehicles including compacts, midsizes and full-sized cars.
The concept is to offer the same monthly payments compared with leasing for 36 months. Additionally, Chrysler will offer up to $750 to returning lease customers to purchase a new car.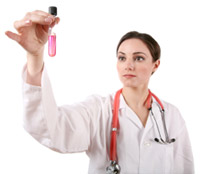 Impacts of the Car Leasing Decline
Large banks are airing on the side of caution too, Chase and Wells Fargo have announced their exit from the car-leasing business.
The result will be fewer financers offering programs, reducing choices and hindering your ability to strike a good lease deal.
Recently Edmunds.com reported an analysis of the impact to the motoring public. 
Among the results:
Only consumers with the best credit may qualify for manufacturers' leases
Higher finance incentives will match low monthly lease payments, making buying a better option
Banks, third-party leasing companies and credit unions may continue to offer attractive leases to consumers
Consumers ending leases may be able to buy their vehicle at a bargain price*
*Note that many currently leased vehicles, such as luxury cars, are no longer in demand and as such prices for used versions have lowered dramatically. 
For example, the Automotive Lease Guide notes at the end of a typical 36-month lease in 2007, a Ford Expedition was valued at 44.6% of the manufacturers suggested retail price. In 2008 its residual value declined to 32.4% of retail price.
The Good, Bad and Future of Auto Leasing
What this means for lovers of new cars is not good. 
Almost a fifth of new cars that rolled out of showrooms last year were from lease contracts. Take that away, and new-car sellers have to make up for it somewhere.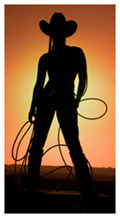 And, expect monthly payments to go up, unless you agree to a very long-term deal.
Leases have always been attractive for keeping monthly payments down, and avoiding long-term finance agreements. But there are hitches, including one experienced by too many lease holders: don't drive too much.
Lease contracts usually include additional charges for excess wear and tear, plus a cap on mileage. Typically you will have to pay 15 to 25 cents per mile over a set allotment, such as 12,000 miles per year.
Driving just a little too much can be costly. For example, at 15 cents per extra mile, going just 1,000 miles over your allotment would cost $150 at the end of the lease.
Multiply that times, say, a three-year lease, and you're looking at $450. And 12,000 miles per year is not a lot of driving.
Will car leasing go away entirely? Most likely not, as consumers prefer more financing options to expand competition and keep prices down, and automakers will respond to such demand.
Just don't expect to be familiar with your next lease contract, as financers are changing the rules to react to the changing economy and marketplace.