August 2008, if there ever was a bad time to bet your livelihood on selling luxury items, this is it.
Lately, so much has been written about it and free-fall car sales figures and the economy, why waste time explaining?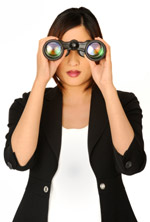 The fact of the matter is, after a few years of fat sales and robust revenue figures, those who produce luxury cars are finally being forced to design and market in a brave new world.
Predicting the Future
The automotive world can be like that, designing and producing new models takes a lot of time and money. No one can predict what the market will demand in a month, let alone two years in the future.
Building cars en masse to deliver to a waiting public is no simple task.
Just 30 months ago automakers were pumping out luxury cars at a frenetic pace to meet demand. You would, too, if your product jumped off the shelves or showrooms that fast.
Then, for whatever reason – greedy home-loan financers, the President, war, global warming, whatever – the bottom fell out.
Some industries could adjust quickly, others like the homebuilding and auto industries, take time to absorb the blow.
Selling a Car in Horse Latitudes
We are now beginning to see how luxury car makers plan to combat the economic doldrums.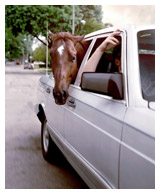 Just this month, Automotive News reported that Acura, Honda's luxury division, plans to add its first new vehicle since the RDX small crossover in August 2006.
Acura was the first Japanese luxury import, created to tap into the Mercedes-BMW market. The brand carries Honda's reputation for quality construction and dependability, and maintains strong fuel economy almost across the board.
It triggered a movement that resulted in Toyota's Lexus and Nissan's Infiniti brands, among others.
It didn't take long for Acura to establish itself for quality, value, and competitive pricing. For more than 20 years the concept worked, and worked well.
Then things started going sideways, leaving Acura executives hustling to adapt.
Company executives started talking about becoming a "tier 1 luxury brand," starting with a new car that might or not be a coupe, by 2010. This will be Acura's first new car since the redesigned NSX sports car.
But sources say the new car will be priced in the vicinity of $50,000 – hardly a figure sensitive to recessionary times.
Redesigned to Sell
Overall the division's sales are down about 15%, and no one knows whether the following month will improve – or worsen.
Interesting is what an Acura dealer in the Los Angeles area recently told Automotive News: "We need to start creating more buzz about our products."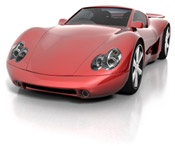 Acura's plan? A redesigned TL.
The company says the new TL will have better styling and interior features, and improved technology to assist drivers.
The question is – and this is true for almost all luxury car makers – will it shift Acura's direction toward newer and broader markets?
Time will tell, but at least the division's history bodes well.
In its 22 years of existence, Acura has delivered several industry breakthroughs, many envied by its competitors.
Acura introduced the first all-aluminum production car, a state-of-the-art all-wheel handling transmission, and consistently offers high-tech equipment such as global navigation systems and wireless connectivity.
Acura models are pleasurable to drive, packed with attractive features, and more affordable than what their European competitors offer.
But is it enough during an era when the motoring public are becoming leaner and meaner?