The most popular and best selling used cars
This series is dedicated to showing you the most popular and best selling cars, trucks, SUVs and minivans out there. The used vehicles people can't seem to do without.
This section is dedicated solely to part 2 of the car models, we will give you a some information about each one to get you started on your research.
Honda Accord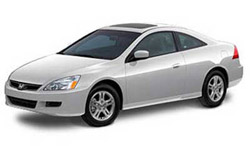 Image from Rainworx.com
Manufactured since 1976 and the second Honda on our best selling used cars list, the Accord is a popular vehicle throughout the world.
It's success in the United States has been legendary, the best selling Japanese car from 1982 for 15 years until 1997.
Incidentally 1982 was the year Honda began manufacturing the Accord on U.S. soil, making it the first Japanese car to be produced in America.
Over it's span of production, the Accord has also been marketed in a wide range of body styles and adaptations.
Interestingly enough it's initial version was built for fuel economy and low emissions, and this was during the 1970's folks.
Volkswagen Jetta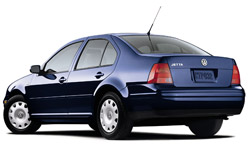 Image from Volkswagon-cars.com
Produced since 1980, the Jetta is a Volkswagen and that means lasting quality. The name itself comes from the Atlantic Jet Stream which flows with Volkswagen's tradition of naming their cars after winds.
It's bodystyle was mainly geared towards the North American market's love of the sedan, and the interior offered a more features than most of Volkswagen's previous models.
This attention to detail paid off and the Jetta became the best-selling European car in the North American market.
It is no wonder that with a little lasting German engineering and a lot of style the Jetta has become one of the best selling used cars on the market as well.
Toyota Corolla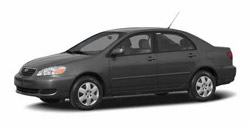 Image from Auto-rent.ro
The second Toyota on our list has been in production since 1966 and is another popular model the world over.
In fact, in 1997 the Corolla became the best selling car in the world.
Let us put it in perspective, this year a new Corolla is produced every 23.2 seconds and in the last 40 years a Toyota Corolla has been sold about every 40 seconds.
That's a lot of cars and every one of them will probably be sold at least once in their lifetime. Backed by the Toyota name, chances are they will be enjoyed by their second or fifth or even their tenth owners.
Be sure to check out our other installments:
best selling used trucks
Best selling used SUV's and minivans
Best selling used cars pt. 1