The most popular and best selling used cars
This series is dedicated to showing you the most popular and best selling cars, trucks, SUVs and minivans out there. The used vehicles people can't seem to do without.
This section is dedicated solely to the car models, we will give you a some information about each one to get you started on your research.
Honda Civic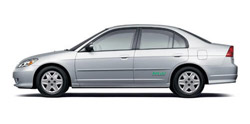 Image from Holtekonline.net
Dating back to the early 70's the Honda Civic has always been one of the best sellers. offered in coupe and hatchback versions, this little car is known for being big interior space.
Over the years the Civic evolved far beyond the original models throughout it's decades in production. In the United States, this little champ is second only to the Toyota Corolla in lengh of time it has been continuously produced.
A great new car, the Honda Civic makes an even better used car. It's simplicity of design, durability and can-do attitude means it will run forever and look good doing it.
Ford Mustang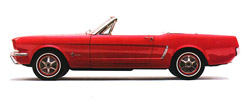 Image from Shorey.net
It is no surprise that the Ford Mustang is one of the best selling used cars, it's an American legend.
The first one rolled was produced in Michigan in 1964 and the Mustang was introduced to the public at the New York World's Fair, and took a supporting role in the James Bond flick Goldfinger later that same year.
All of these elements combined made the launch of the Ford Mustang one of the most successful launches in the history of the automotive industry.
This success helped Ford sell over 1 million ponies in the first 18 months they were produced, and millions more up to present day models.
Toyota Camry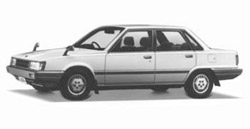 Image from Cars-directory.net
The best selling new car in the United States for 9 of the last 10 years, the Toyota Camry is bound to be one of the best selling used cars as well.
The brainchild of Toyota and made to last with minimal maintenance the Camry was built to stick around, get you where you need to go and look decent doing it.
In 1992 USA Today listed the Camry as number one on their list of "Cars that had the most impact on the market from 1975 to 2000".
More recently in 2007 Motor Trend awarded Camry their 'Car of the Year' award.
Their popularity on the used car market attests to their useful nature and longevity and makes them high on the list of selling used cars period.
We're not finished yet, stay tuned for part 2 of our Best selling used car series.
Be sure to check out our other installments:
best selling used trucks
Best selling used SUV's and minivans
Best selling used cars pt. 2