Call them the underdogs of the hybrid vehicle movement, not many people know about them, but everyone should.
Some people who drive flex-fuel cars know they are saving gas but they don't always know that they are in a FFV.
Luckily, their production and use is slowly picking up in the United States.
What is A FFV?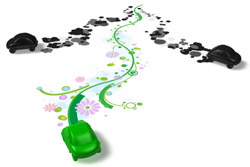 The official name is flexible-fuel vehicles, or dual-fuel vehicles, for obvious reasons. They are alternative fuel cars using multi-fuel engines burning on gas and a second fuel source, most often ethanol.
In 2007, 17 models were listed as FFV, up from six the previous year, and only three in 2004-2005.
But American automakers are still far behind the world's leader, Brazil, which today claims almost 72 vehicles produced there are flex-fuel.
According to Yahoo! Autos, some of today's most popular flex-fuel 2008 models are Mercedes-Benz C-Class, Jeep Grand Cherokee, and Chevrolet's Impala and Tahoe
There are 2 different kinds of flex-fuel systems

1. Single tanks which mixes different levels of bioethanol (or gasohol)
2. Independant tanks for each fuel system
Flex-Fuel Vehicles Have Been Around Awhile
It's interesting to note that many automotive historians consider the first flex-fuel car to be a Ford Model T dating back to 1908, which had a carburetor that let the engine run adjustably on gasoline or ethanol.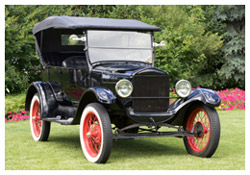 Unfortunately widespread use has been slow in coming, not gaining much worldwide traction until the oil crisis of the 1970s, and in America the wait was even longer.
South American powerhouse Brazil has been pushing and selling ethanol as vehicle fuel since the gas-crisis '70s.
Automakers there quickly modified gas engines to allow use of ethanol by managing fuel injection and other technological advancements that help engines run better and longer.
By 2003, 4.8% of Brazilian-made cars were flex-fuel. The number has increased each year since, sometimes dramatically.
American automakers have gotten into the race. Ford claims to offer cars globally that use E85 – 85% ethanol, 15% gasoline.
Aside from the Model T long ago, Ford was one of the first domestic car producers to try flex-fuel. More recently, several Taurus sedans with 3.0-liter engines from 1995 to 1998 were FFVs.
In 2008, Chevrolet claimed to produce several flex-fuel cars in America, all with V6 or V8 engines, including versions of the Silverado, Tahoe, Suburban, Avalanche, Impala, and Uplander.
What Flex-Fuel May Mean for You
The U.S. Department of Energy estimates there are more than 6 million FFVs on U.S. roadways today.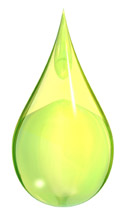 They qualify as alternative fuel vehicles under the Energy Policy Act of 1992, and also qualify for AFV tax credits, not to mention they produce lower emissions for environmentally careful motorists.
The DOE claims flex-fuel cars are not dissimilar to vehicles that run on conventional gas alone.
Power, acceleration, cargo-carrying ability and more are comparable, whether motoring on ethanol or gasoline.
The only difference is lower fuel economy when flex-fuel cars run on ethanol alone.
The National Ethanol Vehicle Coalition is promoting awareness for flex fuel vehicles. To determine if your car is E85 compatible you can use their eligibility feature.
There's still a way to go. For example, the NEVC's website lists locations who sell E85. The page for California has nine locations and in Southern California only one of them were located in Los Angeles
Here is there information:
Conserv Fuel
11688 San Vicente Blvd
Los Angeles, CA 90049
310 571-0039