Southern California is sort of like the world's "car zoo" – where there are innumerable samples of just about every car species out there.
Albeit, this zoo is overcrowded. Los Angeles has been called the "Car Capital of the World," but in reality that could be said about all of Southern California.
Nobody Walks in L.A.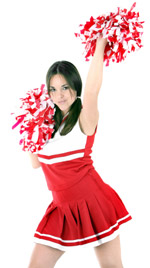 The area is too spread out, greatly populated, and mass transit is sorely lacking. So everyone needs to own a car…or two, or three.
It's also considerably expensive to live in Southern California, so individuals and families alike run into cash crises now and again.
It's not cheap keeping little Jane in that cheerleading program, or Johnny in travel baseball league. Hotel costs can be astronomical.
Something important to know, since readers of this blog most likely own a car, is how easy it is to get cash for used cars in Southern California. Have a cash crunch? Sell your extra car.
Where there are a lot of cars, there are a lot of car sellers, and many used car sellers will give you cash for used cars on the spot.
Often, individual buyers will offer cash for used cars instead of presenting a check or money order – or the buyer will insist on cash payment.
As with auto dealerships, there are a lot of car buyers in Southern California, so if you're selling a used car, be picky about who you sell to, and how you complete the sale.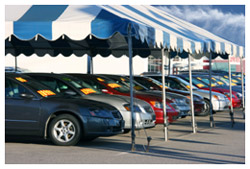 Dealerships or Advertising for Cash for Used Cars, Southern California
Dealerships rarely offer cash for used cars. They want you to trade in your used vehicle and upgrade to a newer, if not brand new, model.
Of course there are many different types of car dealerships in Southern California. There are those that focus exclusively on brand new cars, while others might sell a mix of new and used, and still others sell solely used cars.
If you are seeking cash for used cars in Southern California, dealerships most likely are not the best place to look.
Aside from not being offered cash for a used car, dealerships have no incentive to offer high payments. If you walk away, there's always another motorist right behind you ready to haggle themselves into a deal. Especially in the Car Capital of the Planet.
You could consider advertising the sale of your vehicle in a newspaper or trade publication, with specific instructions that you seek cash payment. Specifying the demand of cash for used cars should save time.
The Internet and Getting Cash for Used Cars in Southern California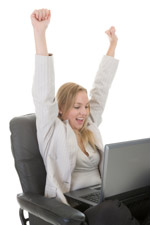 Advertising is marketing, and it's usually costly. After all, if you've read this far, you want cash for used cars in Southern California to meet a financial need, and who in a financial crunch can afford to expend cash for advertising?
Another option is the Internet. There are auto dealers who live almost entirely online, accepting offers or sales by clicking a mouse.
Many of them not only offer cash for used cars in Southern California, they use that angle as a main marketing component.
Sites actually incorporate cash payments for used cars in their company name or URL.
And these services do much of the legwork for you, including sending an appraiser, and handling all paperwork required in car sales.
Tapping such a service can save a considerable amount of time and headaches, and you might just get a cash payment offer that is higher than you can find elsewhere.
Getting cash for used cars in Southern California is perhaps easier than anywhere else in the United States. There are millions of used vehicles, drivers, owners and sellers out there to work with.