In the late 1970s and into the 1980s, a book that became a phenomenon was the "Book of Lists," which included hundreds of lists on arcane subjects such as famous people who died during sex, or people misquoted by Ronald Reagan.
The series was compiled by best-selling author Irving Wallace with two of his children, and while top-ten lists existed previously, Wallace's book seemed to trigger an onslaught of lists in all forms of media.
A Trend That Caught Hold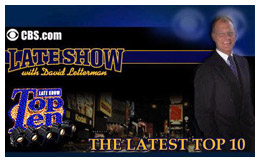 Starting with David Letterman's "Top Ten List" and continuing with lists by hundreds upon hundreds of bloggers, it's a phenomenon that doesn't appear to be fading any time soon.
Lists for cars are no different. A brief Internet search reveals hundreds of such lists, including the best car wash / auto detailing services in Los Angeles.
In that Citysearch list for 2007, editors selected Madison Car Wash in West Hollywood as the best, while site visitors chose a separate list of 10, topped by Royal Car Wash on La Cienega Boulevard in West Hollywood.
Mr. Polish in Marina Del Rey, which placed second, offers "Auto detailing, window tinting and paintless blemish removal to repair minor dents and damage to cars, trucks and motorcycles," Citysearch reported.
Included in the list were car washes in Studio City and Santa Monica.  Apparently there are no real good car washes in Orange County or the San Fernando Valley.
Auto Top-Ten Lists and the Internet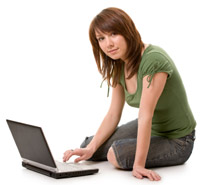 Top ten lists are almost required for car websites, Kelley Blue Book, Edmunds.com, etc., frequently offer new submissions.
For example, recently Kelley Blue Book reported, in its new "eco-themed" KBB Green section, its top 10 green cars.
Not for green paint jobs, obviously, but for performance and, ultimately, fuel economy and emissions. 
The list, in order from best to 10th best
2008 Toyota Prius
2008 Honda Civic Hybrid
2008 smart fortwo
2008 Nissan Altima Hybrid
Mini Cooper (note no model year included)
2008 Ford Escape Hybrid
2008 Honda Fit
2008 Mercedes-Benz E320 BlueTec
2008 Toyota Highlander Hybrid
2008 Chevrolet Tahoe Hybrid
The Prius is a no-brainer, with strong sales and an average fuel economy of 46 miles per gallon.
But a few sport-utility vehicles on the list? Not sure how Al Gore would feel about that.
At least they ranked things that already exist in the marketplace. But it appears automotive sites are running out of things to rank.
From Most Beautiful to Ugliest on Automobiles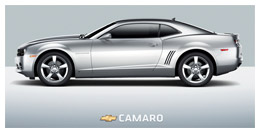 For example, MotorTrend.com now presents a list of "Top Ten Cars Worth Waiting For." 
They may have driven prototypes of models from 2009 and beyond, but it's impossible for most of us to challenge such lists since these cars are not yet commonly available.
The list looks ahead the next 24 months. 
The list, starting with No. 1
Acura NSX – With a V10 engine and a six-figure price
Aston Martin Rapide – With a V12 engine and 470 horsepower.
Chevrolet Camaro – A choice of a V6 or V8 powertrain; the coupe in 2009, convertible in 2010
Chevrolet Corvette "Blue Devil" –New and expected to top $100K
Hyundai Genesis – Starting below $30,000.
Jaguar XF
Lexus LF-A
Lincoln MKS
Nissan GT-R
Ford Shelby GT Convertible
Many lists can be rather quirky.
CarAndDriver.com borrowed directly from People magazine and presents its Top 10 Most Beautiful Cars for 2009, topped by the 2009 Alfa Romeo 8C Competizone, no matter that Alfa Romeo no longer sells new cars in America.
On the flip side, Jalopnik.com lists "The Ten Ugliest Cars Currently Sold in the United States," topped (bottomed?) by the 2009 Ford Focus.
Of course, About.com:Cars lists the Ford Focus as the top new car for teens.