In a move that should make American motorists go "Hmmmmm," Reuters reported in late August 2008 that two separate investors from the Gulf Arab region are showing interest in buying the Hummer brand from General Motors.
The Hummer has become a lightning rod for attention since people started taking global warming seriously, and in light of record-high gas prices.
People Actually Want Hummers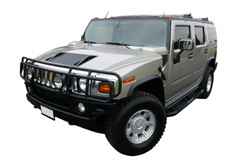 So why not sell it to someone from an area that controls oil production and gas prices?
If a sale goes through, the more Hummers sold, the more gas guzzled.
General Motors still is not sure it wants to sell the Hummer brand, though certainly it is taking offers.
So far it appears interest will not come from the Asian market. Asia Pacific Automotive Insights reported recently that Indian and Chinese firms declined the opportunity. Mahindra and Mahindra, India's top SUV and tractor maker, publicly announced it would not purchase the brand.
The Indian company is actually thinking about bringing its own SUV model to the American market in 2009.
But at the same time, Middle East and Africa Automotive Insights reported that General Motors Middle East logged a 7% increase in sales from year to year. Oman saw a 45% increase, the market of Lebanon-Syria-Jordan grew 32%.
Selling a Hummer in Russia
Hummer is on the market as GM hurries to raise up to $4 billion by selling assets to try to survive the tough economy and fend off bankruptcy.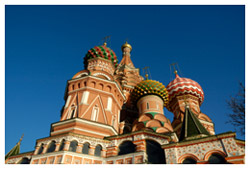 Part of the plan is to invest more than $500 million in the United States to allow the company to build a new compact car better suited in this era of record-high gas prices.
Ultimately the Hummer could be replaced by something called the Cruze, with a 1.4-liter engine built in a new plant in Flint, Michigan.
Whether that comes to fruition remains to be seen. The Cruze is not expected to reach American showrooms until the second half of 2010.
Meanwhile, GM analyzes all its markets, in the United States and beyond, to link its cars with those who most desire them.
For some reason, Russians adore the Hummer. There, GM sales went up 60% year on year, including 45% for the Chevrolet brand.
At the Moscow Motor Show in early September 2008, GM planned to showcase 10 new cars, including a new engine for the H3 Hummer, a V6 that Russian fans reportedly are excited about.
Save the Hummer, Instead of the Whales?
Will it be enough, though, to save GM and the Hummer brand? The company, after all, lost $38 billion and 80% of its stock value the past 18 months.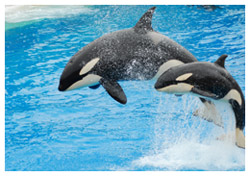 Western motorists have strayed greatly from GM's core gas-guzzling offerings, and the company doesn't have a broad enough or attractive enough fuel-economy segment to impact the market fast enough.
Four GM plants in North America, now building pickup trucks and SUVs, will be shuttered in coming months.
Meanwhile, there is talk of building a new GM factory in Russia. 
Russians are not alone in their love for the Hummer. A strong faction still exists in America – just not as large compared with the brand's heyday.
The Gulf War of 1990-91 and Arnold Schwarzenegger, of course, propelled the car to near cult status shortly after GM bought the Hummer's original military vehicle builder, AM General.
Originally it was called the High Mobility Multipurpose Wheeled Vehicle, later dubbed by soldiers and the media as the Humvee.