Time Magazine's Worst cars of 1979-1981
Time Magazine tackled a monumental task by narrowing down the worst of the worst vehicles ever made. They compiled a list of 50 Worst cars of all time broken down by the years they were produced.
Here is the tenth installation of articles targeting the bottom feeders of the automotive world.
Corvette 305 "California" 1980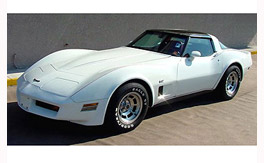 Image from Time
Most people associate the Corvette name with long, lean, cool. However, even some of the coolest cars can have a bad hair day.
The Federal emissions requirements of the 1970's affected many of the muscle cars of that era, and of course it took its toll on the Corvette as well.
Not only was the engine size reduced but on the "California" model a three-speed automatic transmission slowed it down even further by making torque nonexistant.
Very sad news indeed for a car known for making women go weak at the knees and men want to drag race. Lucky for all of us the Chevy Corvette came back and found its macho again.
People all over America can still smile when they hear the throaty growl of a 'Vette engine come to life.
Ferrari Mondial 8 1980
Image from Time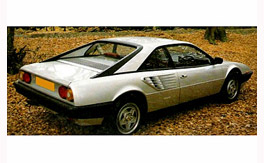 Another sports car with a bad moment is the Ferrari Mondial. The body was not short on style, but it was heavy.
This paired with it's transversely mounted mid-engine V8 engine gave it a measley 214 horsepower.
Not only was it heavy and slow, but it was a mechanical problem as well. As anyone who owns a specialized imported car can attest, an imported lemon is a pricey one.
Ferrari had a reputatuion to live up to, so it was no surprise that the Mondial became a far better ride. But we like to see some high end brands on Time's list of the 50 worst too.
Cadillac Fleetwood V-8-6-4 1981
Image from Time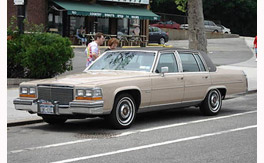 Still built in classic 70's style the Cadillac Fleetwood in 1981 was a huge vehicle indeed.
Cadillac was taking steps toward helping the environment, saving gas, and conserving energy buy using cylinder deactivation technology.
Unfortunately they were just a little ahead of their time and the technology just wasn't strong enough to be used in mass production.
The idea behind cylinder deactivation is to shut down unneeded cylinders when they are not necessary.
A fantastic idea in theory, but in 1981 the computer age was not quite upon us, and the technology wasn't fast enought to keep up with this behemoth of a vehicle.
In fact it made the Fleetwood so difficult to drive many who purchased one that year ended up fed up and disconnecting the system.
De Lorean DMC-12 1981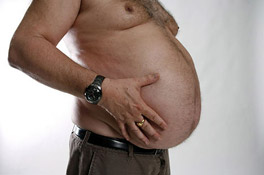 Most of us know it as McFly's time traveling machine in the movie Back to the Future, the De Lorean is another of Time's 50 worst cars that has made it to the silver screen.
In reality the car was slow and heavy and not fast enough to drag race let alone travel time.
But it sure was cool looking and the De Lorean is one model that earned itself a cult following. Perhaps due to the futuristic top opening doors or perhaps because of the unique stainless steel exterior, maybe it's just because McFly turned out to be so cool.
For whatever reason, the Texas-based company who owns the rights to DMC-12 intends to build a limited number of them this year.
Stay tuned for more information on that.