Time Magazine's Worst cars of 1934-1956
Time Magazine tackled a monumental task by narrowing down the worst of the worst vehicles ever made. They compiled a list of 50 Worst cars of all time broken down by the years they were produced.
Here is the third installation of articles targeting the bottom feeders of the automotive world.
Chrysler/Desoto Airflow 1934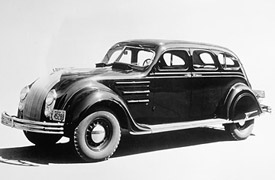 Image from Time
Built just a little too advanced for it's time, the Desoto Airflow offered steel-spaceframe construction, light weight and close to perfect front-rear weight distribution. For some reason the American public weren't quite on it's timeline.
The forward-thinking design had issues in the beginning with engines falling out, yeah falling out. This was due to the extreme methods used to construct the Airflow.
Despite Chrysler's several design attempts to save this model, it was a lost cause. The Americans already had a bad Airflow taste in their mouths.
Crosley Hotshot 1949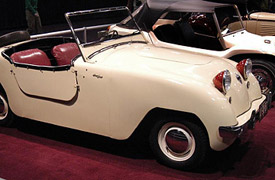 Image from Time
The Crosley Hotshot was the first sports car produced in America after the war. Really there was nothing sports about it, not only was it slow, but it was dangerous too.
The brainchild of Powel Crosley Jr. in Cincinnati, the Hotshot was alright in theory, but in reality the engine construction is what did it in.
The engine itself was a dual-overhead cam .75-liter four cylinder built from pieces of stamped tin, built for failure. Eventually the welding let go and disaster ensued.
Renault Dauphine 1956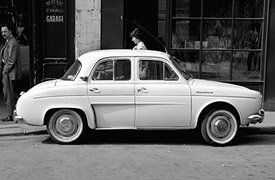 Image from Time
The French are to blame for this masterpiece, the Renault Dauphine was flimsy and delicate and almost slower than a crawling baby.
Ironic in so many ways, the Dauphine was initially going to be called the Corvette.
Road and Track drivers clocked this "sports car" 0 to 60 in a whopping 32 seconds flat.
Believe it or not, over 2 million people worldwide bought the the Renault Dauphine. No doubt customer satisfaction rates were low for Renault during that time.