The DMV helps save lives with it's organ donor program
The DMV wants to help you save a life, or two, or even ten. Their organ donor program is easy and makes sense. All you have to do is go to the California DMV website and sign up. (If you don't drive in California, check out the organ donor program at your local DMV)
Signing up to be an Organ Donor

The California DMV offers an online form that is quick and if you have your drivers license number memorized, you don't even have to open your wallet to fill it out.
You can control what you donate, or you can give it all away and help as many people as possible.
After you fill out the form, you get an email confirmation and presto! You are a donor.
California drivers can also become a doner when renewing their drivers license with the DMV by checking the organ donor box on the renewal form. It doesn't get any easier than that.
More information
If you want to know more about how your donation can help save a life the DMV offers lots of great information. You should make an informed decision.
Here are some quick and interesting facts: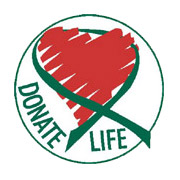 Californian's represent 20% of those on the nationwide list waiting for organ transplants
Donations are distributed based on medical facts only
Donation does not have any affect on your family's arrangements
Being a donor is 100% free
You can become a donor regardless of your age or medical history
Most religions will support or at least tolorate organ donation
What's your excuse? It's easy to sign up and you have the chance to save lives.
There is no downside.
For more information on the California DMV check out our DMV section.