Southern California is arguably the land of the cars, a land of more automobiles, freeways and roadways than one can count.
The lack of a strong public transit system certainly contributes to our need for cars.
But it's fascinating to look at which types of cars are popular in certain areas of Greater Los Angeles or the sprawling San Diego County.
Something Different for Every Californian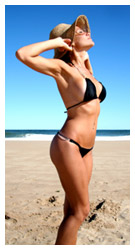 For example, in family-heavy east Ventura County, the minivans heyday through the 1990s crowded roads with them in Simi Valley, Thousand Oaks and Moorpark.
Same for conservative Orange County, though the sport utility vehicle seemed to be favored over minivans in places like Anaheim, Santa Ana, Yorba Linda and Fullerton.
It seemingly did not make sense to buy a sports car if you lived in areas like West Hollywood or even downtown Los Angeles, because you could rarely let that engine roam freely on congested streets.
However, once your consider the thousands of miles of freeways and highways in the area, connecting the beach in Newport, to the snow of Big Bear, to the swimming pools and golf courses of Palm Springs, perhaps it does make sense.
Of course, in L.A. a household can often have more cars than driving-age adults. That way, you could pick the right vehicle for that daily commute, and switch out cars for weekends.
So Cal's Varied Landscape
Then there are the areas dominated by recreational sports. If you get your kicks by skiing in the San Bernardino Mountains, odds are good that you are not interested in that Mini Cooper to save on gas.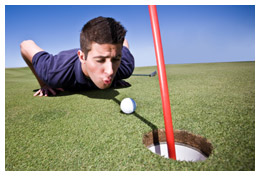 You need something that can haul those skis and all the warm clothing needed to hit the slopes.
Ditto for the beach lover. Surfing and general beach visits come with lots of accessories, such as boards, blankets, towels and ice chests.  You need something large enough to haul it all.
Of course riding around in a SUV today is not as chic as it was just a few years ago. Poor fuel economy is one thing, but appearance means a lot in La-La land, and SUVs aren't the next big thing.
Perhaps crossovers, such as Ford's Flex, the Toyota Matrix or Pontiac Vibe are more likely to grab hold in this particular market.
Even station wagons are making a comeback of sorts – though today's wagons don't look anything like the large, lengthy beasts of "The Brady Bunch" days. They are more like miniaturized SUVs.
The Corvette in Hollywood, Mustang in San Diego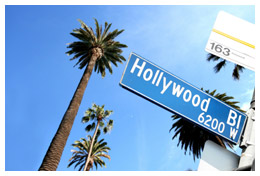 What about the pickup truck? Sure, there are media stories out there about how people are dumping their truck, or not buying a new one, due to high gas prices.
But in an area like Southern California that continues to grow fast, there are a lot of construction jobs demanding the ability to haul tools and materials.
Plus there's the connection to the beach and the truck's ability to haul long boards. The pickup truck is not close to extinction in So Cal.
What we may see are more sedans replacing vans. Families that need extra seating for children may turn to sedans, and take with them the better fuel economy.
And aside from gas prices, smaller cars are easier to maneuver through congested streets. More compacts, such as the Mini Cooper, or even Toyota Prius hybrid, are being driven by Angelenos.
And then there is the cool factor. Nobody walks in L.A., right?
So if you're going to have a car, it might as well make a statement, like the Chevrolet Corvette in Hollywood, or the Ford Mustang on the Golden State Freeway ripping down for a weekend in San Diego or Mission Beach.
And how many of us have taken a trek to Tijuana or Rosarito in an old VW bus, or an International Harvester Travelall?
You don't see many on the roadways anymore, but closer to the border you'd be surprised how many young adults are still taking advantage of an old beater for a fun getaway south of the border.