When buying or selling a used car, you can discuss its nice paint job, upgraded tires and a nice stereo system all you want.
However we all know that in the end reliability is the name of the game, whether you want to buy a used car, or sell one.
Maintenance is Important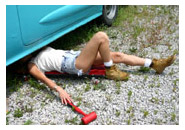 Of course a big factor in the value of a vehicle is how well it has been maintained.
With patience any buyer can find documentation about maintenance, accidents and past repair work.
A savvy buyer will also ask probing questions and take a test drive so they can get a feel for the vehicle on city streets as well as the highway.
Image from Channel4
So is Research
The internet has made car research so much easier, the history, depreciation information and re-sell performance for almost every make and model is available for buyers and sellers alike.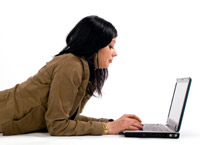 Often cars are ranked and reviewed by the people who have actually owned and driven them, making them a dependable source of information.
Researching online may seem like a no-brainer, but you'd be surprised how many used-car buyers get goo-goo eyed over a bright, shiny used car. 
Anyone who wants to buy or sell a used car should be sure to understand both the strengths and weaknesses of the vehicle in question.
How to Find the Information You Need
Information about every topic imaginable is on the Internet, but having so much choice makes it hard to know who you can trust.
If you ask car experts, two sources stand out
1. J.D. Power & Associates
2. Consumer Reports
J.D. Power & Associates

Many will point to the annual J.D. Power & Associates report, the result of surveys that deliver strong information about reliability along with a variety of different factors in new and used cars.
The company also produces a Car Customer Satisfaction Index (CSI), with invaluable details about almost any car make and model you can think of.
Then there's how they compile the information. For example, the 2007 CSI study was based on evaluations of more than 18,000 people who have owned each specific car for at least two years.
Owners were asked to provide complete evaluations of their cars, and if applicable, the dealers where they were purchased. 
The information was split into four satisfaction measures
Quality and Reliability
Vehicle Appeal
Dealer Service
Ownership Costs
Consumer Reports


Consumer Reports considers its Annual Car Reliability Survey the biggest of its kind. In 2007 they surveyed nearly 1.3 million vehicles owned or leased by Consumer Reports or ConsumerReports.org subscribers. 
That's a lot of car owners.
What You Will Find
There's not enough space here to list the best and worst used vehicles – you're going to have to explore that on your own.
We can't tell you everything, but here are a few hints
1. Japanese automakers continue to dominate "most reliable" lists.
2. Ford seems to be making progress when it comes to reliability.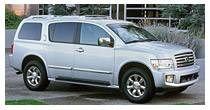 3. Brake problems have been found in the following models:
2004 Infiniti QX56
Nissan Armada
Nissan Titan
4. Transmission issues seen in the 2001 Acura CL.
5. Electrical problems seen in the following models:
2001 Chrysler Town & Country
Dodge Grand Caravans
6. Engine cooling issues have been cited in the 1999 BMW 5 Series.
Image from Automobile Mag
Cover Your Tail
Doing some research so you know the strengths and flaws of the cars that suit you helps whether you are buying or selling a used car.
Car buyers
Understanding issues attached with the vehicles you want to buy means you can discuss them specifically with the previous owner.
Car sellers
Being aware of the known weaknesses of your make and model allow you to have a mechanic look at them and give you a clean bill of health. This gets you more money and the buyer peace of mind.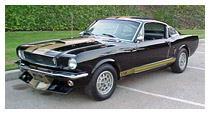 What People Really Want in a Car
Reliability is most likely the biggest factor in considering buying a used car. Over the past two decades automobiles have improved in this realm, so it's not like buying that old '66 Mustang 20 years after its debut.
However you need to take the research seriously (and utilize the best sources), to know which make and model presents the best odds for the most miles in your future.
Image from Geocities