Used cars is an industry that accounts for nearly half of American auto retail sales.
Believe it or not, the used car industry is actually the largest retail segment of the economy – with annual sales of up to $370 billion.
The Used Car Industry Keeps Getting Stronger
Compare that figures with other retail divisions, such as $206 billion in annual sales for school and office products, and the $291 made annually from home improvement products.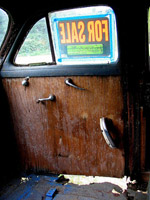 The industry has grown so large that in the past two decades it has been the recipient of a public relations facelift.
What we used to call used cars are now pre-owned vehicles.
No one would think of calling a car they own and wish to sell for the best return possible, a second-hand car.
Used vehicles are sold in a variety of ways
Independent or franchise dealers
Rental car companies and leasing companies
Private sales
Online
Nowadays some are of the larger ones are even called used car superstores.
Often car retailers will offer "no-haggle prices" and others advertise their "certified" used cars. Often extended service plans and / or warranties are offered as a bonus.
Obviously, regular Joes also buy and sell used cars all the time, tapping resources such as the Internet, newspaper classifieds, or even the old fashioned "For Sale" sign in the car window.
Image from Jantik
Know Your Enemy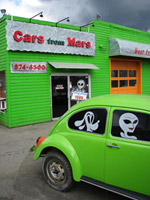 If you decide to buy, consider a retailer's reputation by asking friends, relatives and co-workers – anyone who can provide valuable information – about the outlet you want to do business with.
If no one can help, you can always contact your local consumer protection agency for some peace of mind. 
The Federal Trade Commission has a Used Car Rule, which mandates that dealers must post a Buyers Guide in every used car offered for sale.
This includes information that will be helpful to the consumer in purchasing the vehicle.
The Buyers Guide includes
Whether the vehicle comes with a warranty
Details of any warranty present
A warning that a written promise is worth more than an oral one
Information about major mechanical and electrical systems on the car
Instruction to keep Buyers Guide for reference after purchasing
Questions consumers should ask when purchasing a vehicle
A warning to have the car inspected by an independent mechanic before making your purchase
If the dealer you want to purchase from does not disclose this information at their location they are violating Federal Law.
Better to find a legitimate used car dealer to work with.
Image from Squeaky Marmot
Buying A Car Has Never Been Easier
The emergence of the Internet as a resource made buying products much easier, especially cars. Now consumers have access to a great deal of fellow consumer-generated feedback.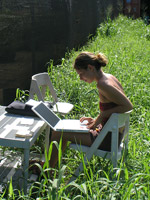 Many car buyers research, choose and buy used cars online, an estimated 22% of car buyers purchase a vehicle via their computers. They'll choose a car online, and then meet with the owner to test drive and finish paperwork.
Some online car dealers will take care of that paperwork for you – not something to overlook for those who dislike bureaucratic requirements.
Not to mention, the availability of used vehicle history reports has increased, an estimated 34% of car buyers purchase vehicle history reports about the vehicle they intend to buy.
Media reports of auto fraud such as rolling back odometers, or counterfeiting salvaged titles have nudged savvy car buyers to do their homework before parting with their money.
Image from Creating Koan
Take Your Time
The used car market is massive, as outlined by the statistics above. If you are buying or selling a used vehicle, there are many avenues to explore before deciding which road to take.
So take your time and do the research for the best chance at making a solid deal. 
You'll be glad you did.