Most car enthusiasts enjoy learning about the cars of the future, concept cars are eagerly awaited and so is new technology.
For those of you who want to stay up on the latest news there are several ways to do it, but the easiest is probably to turn on your computer.
How Cool Can You Afford?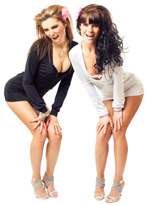 Type "cool new cars" into an Internet search engine and you might be surprised by what you find.
For example, there's actually a site called New Cool Cars where you can click "Top 10 Coolest Cars" and wonder if you'll ever be able to afford No. 1, the Lamborghini Murcielago Roadster.
With its $336,000 to $378,000 price tag, perhaps the name should be Mercy-elago.
It's fascinating to view the photos on the website. Interesting to note that all four of the top-listed vehicles have doors that open upward, instead of swinging out.
Heck, even No. 10 is out of reach for most of us. A new Bentley Continental GT – called Hollywood's Coolest Car – lists for $175,000.
Imagine a loan on that sucker, it's more like a mortgage…
Here are the others on the list, top to bottom:
9. Hummer (Huh? Maybe when gas cost $2 per gallon)
8. Saleen S7 Twin Turbo (750 horsepower, yikes)
7. Porsche 911 Carrera
6. Dodge Viper
5. Ferrari 360 Modena /Ferrari 430 Modena
4. Lamborghini Diablo Roadster
3. McLaren F1
2. Ferrari Enzo
1. Lamborghini Murcielago Roadster
We'll take one of each please.
Cool New Cars With Reasonable Price Tags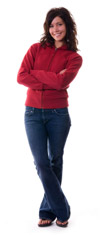 Not everyone searches around for "cool new cars" just to dream. Some search the Internet trying to find a car that will trigger comments from friends, family and passersby.
Kelley Blue Book lists a top 10 cool new cars under $18,000 for 2008
Ford Focus
Honda Fit
Jeep Patriot
Mazda3
Mitsubishi Lancer
Pontiac Vibe
Scion xB
Subaru Impreza
Suzuki SX4
Volkswagen Rabbit
Buyingadvice.com lists a series of "cool new cars" that "combine roadster glamour and performance without the price tag," including the Pontiac Solstice, Saturn Sky, and Mazda MX5.
Car Tuning Central asks, What makes cool cars cool?  Among the reasons: style, engine power, safety and uniqueness. "Style is one of the most important aspects of cool cars, considering if it doesn't look nice it probably won't sell."
Don't know about that. There are some pretty dorky-looking box cars out there that many people think are cool.
Defining Cool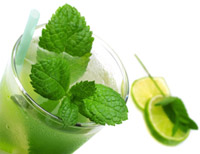 In this age where blogs are dime-a-dozen, hundreds of them list their own "cool new cars". They can differ greatly because, well, everyone has their own definition of coolness.
Wikipedia defines cool as "an aesthetic of attitude, behavior, comportment, appearance, style and Zeitgeist. Because of the varied and changing connotations of cool, as well its subjective nature, the word has no single meaning."
And, "It has associations of composure and self-control and often is used as an expression of admiration or approval."
Theories abound about what is cool. "Cool is a knowledge, a way of life," Lewis Macadams said.
"Coolness is the proper way you represent yourself to a human being," said Robert Farris Thompson.
Some say cool can mean a sense of exclusivity. That makes sense considering the first list of cars above.
Others might say cool means an attitude of self-assurance. That seems appropriate for car owners. Someone might feel self-assured in that Scion, and if so, they must be cool. Right?