It's difficult to believe that it's now been 15 years since the appearance of the first so-called "auto superstore," CarMax, in Richmond, Virginia.
The concept, further propagated by the imitating AutoNation, took the auto sales industry into the "big box" era of gigantic retail outlets such as Wal-Mart, Costco, etc. CarMax itself started as a unit of Circuit City, until it was spun off separately in 2002.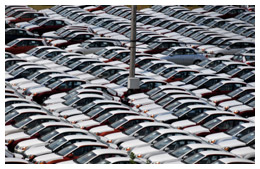 Monster Dealers
From the began they opened as many "monster lots" as possible throughout America, and even into Canada. The lots carried more than a thousand used cars, minivans and trucks of all makes and models.
In California, where the car is king due to limited public transportation options, CarMax was aggressive in opening 13 stores through 2008. There are locations from San Diego to Roseville, including nine in the Greater Los Angeles and Orange County.
As CarMax opened more lots, L.A. dealers that might have carried 150 vehicles or so at a time groused that the monster lots would kill their business. Today there are more than 90 stores in the entire nation, hardly market saturation.
Dealerships are closing in Los Angeles, but it's not entirely the fault of monster lots.
Even Monster Sales Are Struggling
Keystone Ford of Norwalk, CA was set to close in January 2008 after 39 years in business, the owner cited the broad competition of eight Ford dealerships within a 10-mile radius. Not to mention the new CarMax used car lot nearby that carried four times Keystone's inventory.
Los Angeles area competition aside, hundreds of dealerships are closing nationwide due to the downsizing of retail operations by Detroit automakers. People just aren't buying new cars as much as they were a few years ago.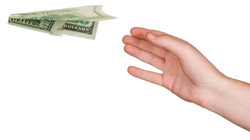 Record-high gas prices and lending-industry woes have impacted nearly all of the auto dealers – CarMax included.
For example, the Associated Press reported on Sept. 22, 2008 that CarMax Inc. reported its second-quarter earnings dropped 78%, due in great part to losses by its financing wing. People walking away from car loans are a major impact to the car-lending industry.
It's indicative of struggles throughout the used car and new car sales industry. Just two years prior, CarMax gleefully reported doubled quarterly earnings, due in huge part to used-car sales. It's safe to assume a good chunk of those sales came from California and Los Angeles.
Effects of A Low Economy
But now consumer spending has slowed to a standstill, and auto loans are not as easy to come by as lending restrictions have tightened. Industrywide, the average selling price of a used car has fallen 6% in a year, so even when dealers make sales they're not keeping as much profit.
Nonetheless, industry experts and analysts alike feel CarMax will survive the current slump, and may very well wind up on top.
CarMax President and Chief Executive Thomas Folliard told the media recently, the "superior CarMax model will facilitate our ability to outperform our competitors in any environment and allow us to focus on our long-term growth proposition."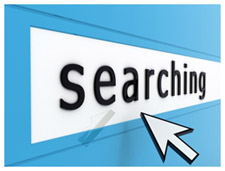 The CarMax Difference
What makes the difference? First, CarMax takes the "no haggle" approach to another level, building loyalty by customers long frustrated by adversarial dealings with salespersons constantly trying to up-sell.
The company also has been a leader in Internet marketing and engaging online information and services to link buyers with new and used cars. This angle works well in the Los Angeles area, which is spread over hundreds of square miles but is connected by dozens of freeways.
Buyers appreciate the ability to research and negotiate deals before driving to see or retrieve the vehicle. CarMax's online initiative into classified advertising has proved worthwhile, and it is not alone in shaving time off the process for used car purchases via the Internet.
CarMax, L.A. and California seem a perfect fit. So far the auto industry slump has slowed the monster lot specialists, but most people in the know believe CarMax will rebound along with car sales figures.
Annual sales for CarMax is around $8 billion, and the used car market is $340 billion, so plenty of room remains for up-and-comers to compete, particularly in Los Angeles and California. But the brand name and system is well-established and may prove very difficult to cut into.