File this under, "What's next, Parisian chic sold at Kmart?"
Are American motorists ready to pay luxury prices for…a Hyundai?
Enter Hyundai Genesis, which as of fall 2008 is expected to surface more and more on roads and highways in the United States.
Unknown Territory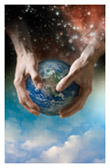 Introduced June 2008 only in standard V6 engine format, by October buyers will be able to tap a new option for the South Korean automaker's first V8 engine.
The original V6 model started at $33,000, and the more powerful version expected to start around $38,000.
Hyundai's foray into luxury and power has created a measurable buzz in the automotive industry, for many reasons.
Probably foremost among them is, why is this company known for compact, economy vehicles entering the luxury market?
And why now, when the trend is in the other direction for almost every other automaker?
It's part of an image makeover for the company, whose name in Korean means modernity.
It's also part of an effort to be included in sentences with Toyota and Honda. Call it "Japanese envy" perhaps.
But the company aims to be a world player, and who can fault them for trying?
What is the Hyundai Genesis and Why Should We Care?
The broad concept is to build upon Hyundai's stance as a deliverer of some of the most fuel-efficient cars on Earth.
Why not market a car that offers power and quality to go along with the great gas mileage?

Enter the gamble, Genesis, which Hyundai executives expect to sell at a 20,000-a-year clip. Ultimately the company expects the V6 model to represent about 80% of that amount, the V8 the rest.
The V6 features a 3.8-liter that kicks out 290 horsepower, with an Aisin six-speed automatic transmission. Or bump that to a robust 375 horsepower V8 with its 4.6 liters and ZF six-speed automatic transmission.
Both are rear-wheel drive, a first for Hyundai, and are sold as sedans.
The exterior does not immediately catch the eye, except maybe for the large sporty grille.
Inside, things get better. The Genesis is plush and roomy, with high-quality materials and high-tech gizmos. 
Options include:
Adaptive front lights
Front and rear parking sensors
A 17-speaker Lexicon audio system
Six-disc in-dash CD player
A reverse camera
Cooled driver's seat
Rain-sensing wipers
Standard on all models are auxiliary audio input jacks and Bluetooth connectivity.
Hyundai's Gameplan
The Genesis name fits Hyundai's strategy, as the next complete makeover step is to go hybrid with the Sonata mid-size sedan. That is planned by 2010, complete with a new generation lithium-ion battery pack.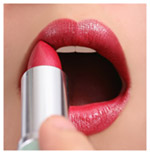 Indicating its perceived copy-cat stance with Toyota, Hyundai will stick to the hybrid engine with no thoughts of offer a plug-in option. If it works for Toyota, why tinker with success?
Another angle is improving the brand's reputation for quality. When Hyundai first surfaced in America in 1986, they weren't exactly known for quality. One of the biggest contrasts with Toyota and Honda who are both known for reliability.
Much has changed. The Hyundai Group, which also owns and operates Kia, focused on quality enough to now rank near the top in J.D. Power quality surveys. Beginning to use some of the industry's best and longest warranties paved the way for them.
Hyundai now ranks No.7 in terms of sales in America, following in order Toyota, Chevrolet, Ford, Honda, Dodge, and Nissan.  It sells more cars here than Chrysler.
That says much about the brand's quality perception.  And, perhaps, the Genesis will begin to complete the perception metamorphosis for Hyundai.