It used to be that you looked at a car's make and model, and maybe chose some trim options, paint color or transmission, and you were on your way with your shiny new car.
How far the automotive industry has progressed these days. Some might even argue that it has digressed.
So Many Choices Almost Makes it Hard to Decide

Take for example the 2009 Toyota Corolla. It's not so simple to just take one and roll from a dealer's lot.
The compact comes in six different styles, differing in price from a little over $14,000 up to almost $20,000.
You can choose from the standard manual or automatic transmission, but from there, start thinking what makes your purchasing mind tick.
The base five-speed manual transmission comes with a 1.8-liter I4 engine getting 132 horsepower. The 27 to 35 miles per gallon is quite attractive.
Compare that to the Corolla XRS with a five-speed automatic transmission and its 2.4-liter I4. Sure, only 22 to 30 miles per gallon, but boy that 158 horsepower is what you need.
All these choices just for a Corolla?
Times have changed, and not just for cars. Think about the time you last bought a computer. Could you just pick one off the shelf, pay, zip home and plug it in?
Choice is What the Consumers Demand on A Universal Level
Choice dominates American consumers and retailers alike.
Computers come in many shapes and sizes, to cater to those who like a light laptop, as well as those who might want more memory for all those MP3s and videos.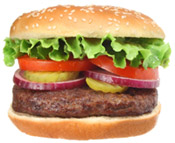 Even homebuilders got into the groove. KB Home's big marketing tool is its Built to Order model, where you can select your lot and floor plan – and then visit a retail-like studio to choose options to spruce up your home.
Sure it takes three or four months to wait for it to be built, but it's built to your own lifestyle and desires. No leftover nail clippings or the like.
Automakers have followed suit, let's look at the 2008 Ford Mustang.
Having eight trims to choose from seems nice, but c'mon, it's a Mustang. It's hard to go wrong with the new stylish exterior and known entity under the hood.
Compare that with the 2007 Lamborghini Murcielago: you get just two trims to choose from even though you'll pay $313,600 to $345,000 for a new model.
Apparently this "choice" thing hasn't caught fire in Europe.
The Build-a-Car Era
Yahoo! Autos even has a "Build a Car" feature, where a few clicks will let you "See how features and options will affect the price of your next car."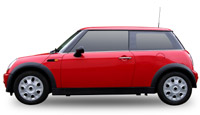 Say, for example, you want to build a MINI. You'll then be asked to choose between three styles of the two-door Cooper: the Clubman, the Convertible, or Hardtop.
Not knowing what a Clubman is, you click it, and learn that you have to choose between a Coupe and a Coupe S. Choosing the S will cost you more than $3,000 more.
Click that and you get rows of boxes to select from:
Two types of transmission
Eight types of seat trims
Two paint types
Five wheel types
Three roof types
51 "Additional Options"
All these add costs to the manufacturer's suggested retail price of $21,850. It seems $21,850 is about the right price someone would pay for a MINI Cooper.
Apparently the company believes otherwise. We don't have the time to click every single "Additional Option" to learn what the ultimate price would be for a fully-loaded Cooper. But you get the picture.
And these build-a-car mechanisms are not unique to Yahoo! Autos. Almost every auto website around has something similar.
Anything to overwhelm you with all of the choices your heart desires.