"Users" of Yahoo! Auto recently ranked the 2008 Toyota Yaris as their preferred vehicle.
Of five possible stars, these folks gave the Yaris a 4.5 overall score – in fact, the Yaris attained the same score in all areas, including appearance, comfort, performance, and value.
With a manufacturer's suggested retail price ranging from $11,550 to $14,650, and fuel economy from 29 to 36 miles per gallon, it's easy to see why the little car is popular with many people.
A Bug's Life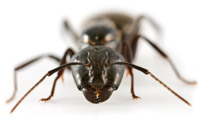 However it's a vehicle that literally looks like a bug – not the classic Volkswagen version, either.
The Yaris looks like an insect, complete with the little antenna sticking out the back.
Yet, in an era where almost all automakers are struggling, the Yaris is flying off lots.
High gas prices contribute, sure … But what else is making Yaris buyers tick?
Some comments on Yahoo! Auto offer insight.
"We have over 35K miles on our Yaris and we love it. It gets between 38-42 mpg," wrote one.
"I researched all of the small economy cars, and always came back to this one," wrote another. "I Love this car more each day that I drive it," he continued.
Different Yaris for Different Folks
The Toyota Yaris comes in eight different trim styles. People might be surprised that the Yaris is available in a sedan, a style that elongates the body and cuts down on the insect-like look.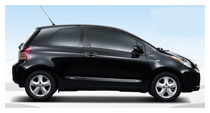 Typically on roadways we see the liftback five-speed MT, which sells for around $11,500. Its 1.5-liter I4 engine pushes out 106 horsepower, which is significant given the vehicle's light weight.
The MT's sedan version costs about $1,000 more, which buys basically a bit more space but the model comes with the same engine, power and fuel economy.
The highest end is the Sedan S four-speed AT, going for as high as $14,650. Same engine and horsepower.
In fact, all the trims carry the same engine and power. What differs is exterior and interior style – and just a little at that.
But buyers no doubt are little interested in tweaking how it looks. No matter what you choose, the Yaris is a small car.
What matters most to motorists these days is the all-mighty miles per gallon.
It's one reason why Toyota did not change the 2008 model from the previous year. The Yaris fits a niche for Toyota, and the Japanese automaker is smart not to tinker with success.
Yaris Pros and Cons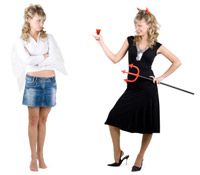 Owners have found some drawbacks with this little car. Aside from the expected troubles with interior comfort, some complained about excessive noise, and materials used inside.
"Its a good car, its actually my first, although Toyota could have done better," one review said.
However many comments were positive about the Yaris's pep. People raved about how surprised they were with the power of the Yaris.
"Great commuter car – plenty of power to accelerate. I love mine. MP3 integrated sound system," said one.
Another surprise is how some owners are satisfied with its cargo capacity.
"The trunk space is large for this size of a car and there is so much leg room throughout the seating area-front and back," said one owner. "Driving the Sedan feels like I am driving an SUV but without the consumption of fuel."
Lastly, some owners feel safe in a Yaris. "The No. 1 reason why I bought this car is because I feel safe. There are six airbags."
It seems Americans are finally turning on to something that Europeans have known for a while – the Yaris has been popular overseas for several years.