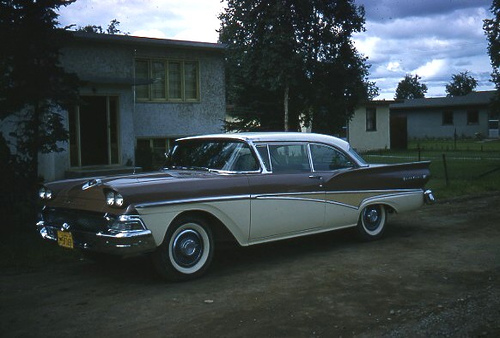 When you decide to buy a used car, a careful evaluation is essential to help you steer clear of buying a car with hidden issues. Finding a used car that is trouble-free will only come after careful research and it has very little to do with luck. Many buyers have regretted getting into what they thought was a 'sweet deal' when they realize that they bought a vehicle that has given them nothing but headaches. Knowing how to identify potential problems and finding a way to determine how reliable a used car is will save you from costly vehicle headaches down the road.
1. Do your homework
Buying a used car is not something that you can do at the spur of a moment. It is very important to do your homework and this involves getting all the information that you can about the car model that you want to buy. Find out the vehicle models that have a good record for reliability. There are many sources where you can find this information that will help you to make a good decision. If you know that the model you want has particular trouble spots, you can pay special attention to the areas when shopping.
2. Buyer's guide information
Pay attention to the window sticker when looking at used cars. Used cars have to contain information about the car including whether it has a warranty or if it is being sold "as is". The information is usually displayed on stickers attached to the window and you can find out if there are repair costs that the dealer is obligated to pay. This guiding information usually overrides other contrary provisions that appear on your sales contract.
3. Professional inspection
It is important to ensure that you get the car inspected by a mechanic. Looking over the car will not tell you much as the exterior can look perfect while hiding many interior problems. If possible, make sure that you take the car to a mechanic for thorough inspection. The inspection should include the exterior, which essentially means inspecting the bodywork for any dents, scratches, flaws, rust and other issues. Other areas to inspect include under the hood, the glass, lights, suspension and the tires.
4. Inspect the interiors
Look inside the car to determine the condition and remember that you will spend a lot of time in the car and you need to know that you will be comfortable. Look out for a musty or foul odor that can be an indication of mold or mildew. If you do not like the smell inside the car, find another one, as many odors are very difficult to get rid of. Check for wet spots on the carpet and make sure that the seats are in good condition. You should also look at the pedals to make sure that the rubber is not worn out.
Consider the price when trying to determine if the car is worth your time. If the difference between the used car and a new model is not much, you may not be getting a good deal. Compare the price of different cars of the same model to ensure that you are getting a good price. Make sure that you take the car for a road test before any money changes hands.