Time Magazine's Worst cars of 1957
Time Magazine tackled a monumental task by narrowing down the worst of the worst vehicles ever made. They compiled a list of 50 Worst cars of all time broken down by the years they were produced.
Here is the fourth installation of articles targeting the bottom feeders of the automotive world.
King Midget Model III 1957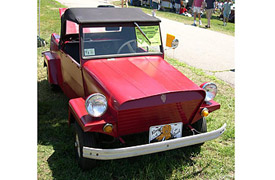 Image from Time
The King Midget came from the minds of two friends Claud Dry and Dale Orcutt in Athens, Ohio. Having served together in the Civil Air Patrol, Claud and Dale decided the world needed an affordable utility vehicle for the masses.
Bear in mind these two renegades were taking on the Model T and the Ford empire. They began in the 1940's with a single seat version, which came as a kit and was assembeled at home. The kit cost $500, could be powered by any single-cylinder engine and included:
Frame
Axles
Sheetmetal patterns for local tradesman fabrication
Anyone can imagine the result had to be just horrifying, people building their own cars. However, Claud and Dale continued selling their vehicles well into the late 1960's.
The King Midget III was the worst model of them all, a tin can with a 9 horsepower motor. A tin can that the Government decided had no business on the road.
Waterman Aerobile 1957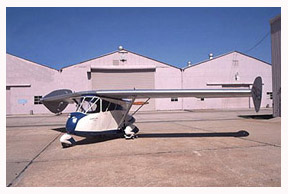 Image from Time
The idea was an airplane that could handle the roads too, an highly unlikely combination when you think about it.
Waldo Waterman did think about it, alot. In fact, Waldo put one into production. His initial design was flown successfully in 1934, this model called the 'Arrowplane' with three wheels, high wings and room for one.
The wings folded (much like those of an insect) for road travel. Making us wonder why anyone would attempt to fly in it.
Twenty years of refinements later Waldo finally came up with the Aerobile, a death trap with wings, now housed in the Smithsonian mainly because there are no roads.