Time Magazine's Worst cars of 1899-1911
Time Magazine tackled a monumental task by narrowing down the worst of the worst vehicles ever made. They compiled a list of 50 Worst cars of all time broken down by the years they were produced.
Here is the first installation of articles targeting the bottom feeders of the automotive world.
Horsey Horseless 1899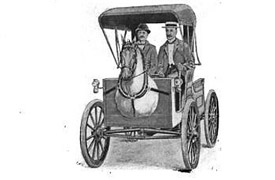 Image from Time
Invented by Uriah Smith in Michigan, this contraption is as silly as it's name would have you think.
Smith designed a motorized buggy with a wooden horse head attached to the front in the hopes of making it more 'horse-friendly'.
He even designed the horse head hollow to carry extra fuel.
Time says the Horsey Horse may never have actually been built. If it was built, it probably sent horses to therapy.
Ford Model T 1909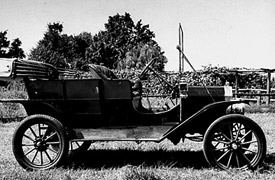 Image from Time
One of the most famous and best selling cars ever the Ford Model T gave a name to mass produced automobiles.
We all know that mass production doesn't always make a better product.
Especially when the production technique was designed based on the reverse of a slaughterhouse's 'disassembly line'.
Overland OctoAuto 1911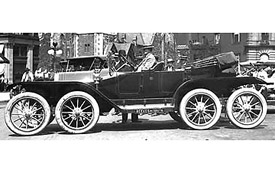 Image from Time
A freaky, freaky looking vehicle, the Overland OctoAuto was designed by Milton Reeves who, in our opinion, wasn't quite right in the head.
His belief is that 8 wheels would make the ride smoother, so he added two extra axles and four more wheels.
The result was over 20 feet long and was revealed at the inagural Indianapolis 500.
After another failed Sextauto attempt the following year, Reeves went on to invent something useful, the muffler.