A recent leak from Toyota Motor Corp revealed the Japanese company's plans to put solar panels on some Prius hybrid vehicles during its next remodeling, expected in 2009.
Solar power in cars? Sure, it's only to power a portion of the air-conditioning on fully loaded Prius versions, but an interesting concept nonetheless.
Certainly it's food for thought today when record high gas prices and a burgeoning desire for more "green" cars has many car lovers looking for the next big thing.
Is Solar Power Realistic?


It's very doubtful that solar power is the next big thing for cars. Solar panels are expensive, and storing the energy is not easy.
A Japanese government official, with expertise in renewable energy, said, "Even if you laid solar panels out on the entire roof of a house, you only generate enough energy to run two hair dryers."
The Prius panels will be supplied by Kyocera Corp.
It's not the first use of solar power in automobiles. Mazda offered a solar panel option on two models, the Eunos 800 and Sentia, in the early 1990s to ventilate when they were parked on hot days. The option proved too expensive, and unpopular, so it was discontinued after just a couple of years.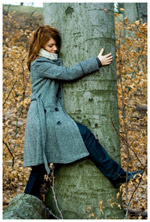 Automakers Want to Appear Eco-Friendly
"It's more of a symbolic gesture," said a Toyota source. And a good one at that, considering the publicity it will attract.
For more than a year now, major automakers have been in a race to see which kind of alternative fuels they can apply to motor vehicles, to steer clear of using fossil fuels.
While gas prices are, of course, a major reason, another is to show ecological awareness – a strong branding action by most companies.
The Popular Prius
Toyota already has a hit with its gas-electric hybrid Prius. In fact, the company has struggled to produce enough to meet demand. The Prius serves as great proof of the public's shift from gas-guzzling sport utility vehicles and trucks to smaller, more fuel-efficient models.
Toyota's homeland rival, Honda, also plans to bolster its hybrid focus with a new affordable model early next year, and follow it with several gas-electric autos.
The Prius is the world's first mass-produced gas-electric hybrid car. It was first sold in Japan in 1997, and began surfacing in other markets in 2000.
Overall sales have topped 1 million units worldwide. Toyota's goal is to sell at least 1 million hybrid cars a year in the early part of the next decade.
The company plans to offer it's reliable fuel-saving system on more cars.
The Battery Race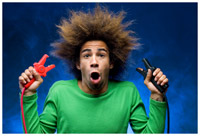 The real race today among automakers is coming up with the best battery.
The technology is just not there yet to have batteries strong enough to power a car, yet small enough not to bog them down.
Automakers and battery makers have teamed to produce lithium-ion batteries that can store more energy in smaller packages to expand distances between re-charges.
Today there are an estimated 53,000 fully electric cars on American roadways. That's quite a jump from the 1,600 or so in 1992 – and the average annual growth in those numbers is 28.5%.
But it's clear that there are many more cars in the United States than 53,000. The electric car has a ways to go.
But at least it's ahead of the fully solar-powered car.
Consumer Needs Will Continue to Define the Industry
There have been drawbacks, which automakers continue to try to address, such as high battery costs, and limited distances between recharging.
But the automotive industry has gotten better at acting faster to meet consumer demands. And gas prices are forcing consumers to pressure for more car choices.