Secrets for buying at a car dealership
It's easy to go car shopping unprepared, in fact, most of us do it that way. We tell ourself that we are just going to look, maybe test drive a few, but we never expect to buy anything that day.
Lets face it folks, many times buying a car is an impulse buy. So check out our list of secrets that can give you a leg up on the dealership, even if all you plan to do is test drive.
Things to remember: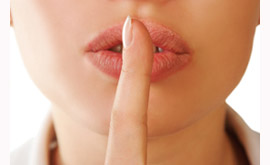 Do your homework
We say this all the time, and that's because we really, really mean it. If you know your stuff dealers can't take advantage of you.
Read our car reviews and research option packages, and have an idea what their cost is. Know what you want before you start looking.
Secure financing ahead of time
The dealerships will rarely offer you the best interest rates. Get your credit score information and find out what your options are. Start with your bank, then go check other banks until you get the best interest rate you can find. If you are armed with that, then you don't have to talk financing with sales people.
Expect things to take a while
Because they will. Even if you know the exact make and model you want to buy it can still take long painful hours to deal with sales pitches, financing, credit checks. Purchasing a car can feel like work
Leave distractions at home
Yes, that means your children, your pets, your prankish college buddies. Having a clear head and being able to focus on the large-ticket item you are about to purchase is of utmost importance.
Have something to eat
Nothing good is done on an empty stomach, be sure to go car shopping after you've eaten. Not even buying a car is fun when you are hungry.
Have a wingman
When you go to buy something it is always a good idea to have someone you know and can count on near a computer and a phone. Being able to make a quick phone call to look something up can save you money.
Just make sure you know what time they are taking lunch, in fact try to plan for after you've both eaten.
Take it for a test drive
If you can test it under the same circumstances you will be driving it. Although many dealerships have a planned route, if you know how you intend to use the car you should be able to put it through its paces.
Also make sure you sit in every seat in the house, it is important to view the car from every perspective and to envision using it to enhance your daily life.
Buying a car isn't easy, but it doesn't have to be a horrible experience. Knowing some of these secrets should help.
Be sure to also check out our buying tips section.