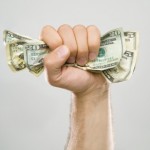 An October 2008 segment on Fox News offers insight into the current automotive sales market – especially if you're on the lookout to sell a used car.
The story focuses on the credit crunch, and how it not only has made it difficult for potential car buyers to secure a loan, but also for auto dealers to keep funds coming in and to deal with inventory.
For those seeking cash for used cars, some of the article's information and quotes offer great tips:
One used-car dealer said so far sales have been decent, but there are worries that 2008 model year used vehicles will change that.
"It's the guy that was making $200,000 a year last year who's now making $90,000 a year that's the problem," a general manager for a New York dealership said. "They can't make the BMW payments anymore, so they're turning to used Chevrolets." Read: the market for used cars may be expanding.
The same dealership noted a trend of stocking up on more affordable cars. Whereas a year ago the average price was $28,000, now he wants cars that cost $15,000 to $18,000. See above: used cars might become a hot commodity very soon.
Other Roadmaps for Cash for Used Cars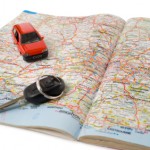 So assuming you seek cash for used cars, which models and makes will be most attractive?
The Fox News article hints at anything other than a truck. "Hondas are selling. They're just on fire, because Honda is not in the truck market," one used car manager said. "The cars and the SUVs, I can't keep them."
What are other media outlets saying?
According to the Orlando Business Journal, there may be a demand for hardly used General Motors vehicles, because the company no longer owns its financing wing, GMAC, and that lending operation is focused on making loans rather than selling cars.
That makes buying a new GM model that much more difficult, and could steer buyers to used versions.
If you seek cash for used cars and happened to buy a two-passenger Smart ForTwo once they started being sold in America in January 2008, you might be in business, according to information from Automotive News.
No major changes are planned for the gas-sipping ForTwo in coming years, and gas prices are hardly expected to drop significantly. Penske Automotive Group, the U.S. distributor of the car, sold 18,156 ForTwos through August 2008.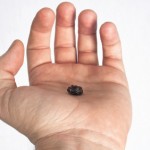 Competition Shrinking to Get Cash for Used Cars
Also helping your cause is the demise of auto leasing in America. Think reduced competition from other car sellers, expanding your potential market to get cash for used cars.
Domestic auto dealerships are feeling the pinch when American automakers started dramatically cutting back or dropping entirely car leasing as a sales option, according to the Pittsburgh Business Times in October 2008.
One Ford dealership said 30 to 40 percent of his business was from new-car leases just five years ago.
Add to your cash for used cars quest the fact that used car-selling powerhouses like CarMax are shrinking due to poor sales.
According to the Atlanta Business Chronicle in early October 2008, CarMax – operating 99 used car superstores in 46 markets in America – plans to eliminate 600 associates from its service operations work force at production superstores nationwide.
That is, of course, due to poor sales of new and used cars. The bad news for those seeking cash for used cars is the company's sales of used vehicles fell 12.5 percent the past 12 months.
It may be an indication that used car sales are down overall, which could impact the ability to collect cash for used cars as a private seller.
But the bottom line from recent media reports is competition overall has eased, always a good thing from a used car sales perspective if you're in that business.